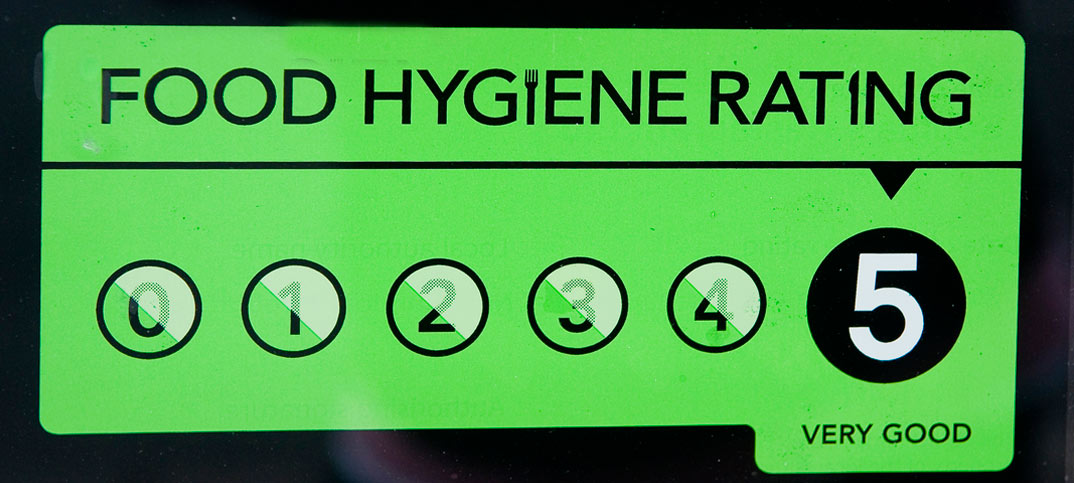 One of the ambitions for our redeveloped store is to grow our food to go business. When we reopened last July we started to gain a reasonable trade with hot pies, but this collapsed when my brother opened a fish & chip shop next to us.
Both Jai and I are delighted with my brother's success, but it means we have to change our approach. Our aim now is to fill in the gaps that Sid's Fish & Chip Café leaves. Our first step is to make our own sandwiches with the help of our bake off supplier Country Choice. After a few weeks we are already starting to gain a reputation for freshness and quality, compared to the factory made ones we stock.
For customers to have complete confidence in the food that we sell we need to be awarded 5 stars for our Food Hygiene Rating. This is one aspect of our food offer that I really want to get right as currently our rating is a 4. I want to lift this to the top rating as quickly as I can to give our customers total confidence in the food we sell.
The Food Standards Agency website has a lot of information on food hygiene for business. Their leaflet "Good hygiene is good for business" explains how inspectors calculate the score. The rating you are given will depend on:
How hygienically the food is handled – how it is prepared, cooked, cooled, stored, and what measures are taken to prevent food being contaminated with bacteria
The condition of the structure of your premises, including cleanliness, layout, lighting, ventilation, equipment and other facilities
How you manage and record what you do to make sure food is safe
The food safety officer will explain to you if there are any improvements needed: what they are and how you can achieve a higher rating. Any business should be able to reach the top rating.
My task is to raise our performance and I constructed an action plan with the help of Country Choice.
Ensure that our food handling processes continue to meet FSA standards using Safer food, better business for retailers as my guide.
Ensure that our records continue to be kept to a high level.
Ensure all employees who handle food are properly trained.
Ensure that our suppliers operate in a safe manner.
Improve our food preparation area.
I am confident that the first four points are up to the required standard. It is our food preparation area that needs attention. I am currently talking to our builder about the alterations that are needed. We already use a stainless steel counter and a double-door glass fronted fridge for our reserve food stock.
The improvements will include an easy wipe down back panel, a defined working area with easy to wash floor covering and food preparation basin. We have already identified the space that we will be using, so once I have agreed with the builder the scope of work, the price and a date, the work will get done.
After this is completed I will arrange for Sheffield Council Environmental Health to send one of their inspectors along to inspect the store. If all goes well we will be granted a 5 for our food hygiene rating and I will know that we are doing everything we can to provide our customers safe food.
The Food Standards Agency's Safer food, better business for retailers is a complete how to guide and can be found on their website.