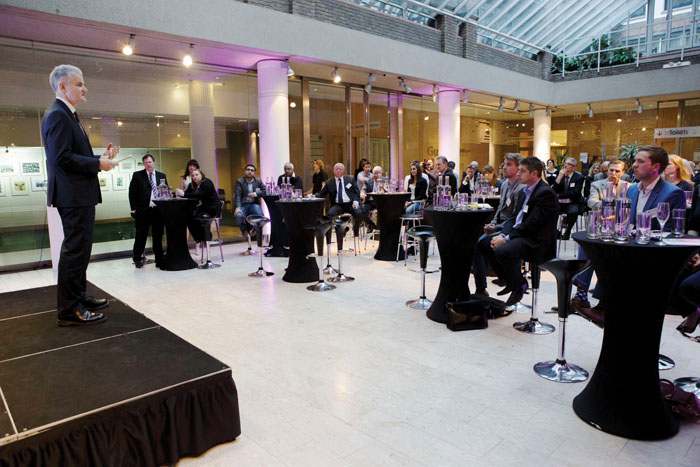 Chatting to Graeme Cooper, Today's retail business development manager, at the IAA launch, I asked what characteristics the group was looking for in the 100 retailers it aims to add to its symbol estate this year.
Retailers like Raaj Chandarana, he said, who had just spoken at the event about how working with the academy and learning from other retailers and suppliers had added £2,000 a week to his sales without spending a penny on the business.
While Raaj has just committed his future to Premier, it is his attitude that Graeme is looking for in new recruits. They may be young and energetic, like Raaj, and coming into the family business. But most importantly, they are looking to make changes, improve their stores and grow its sales.
Retailers like Raaj Chandarana are happy to invest in business advice and work with the IAA because they want to learn
How do you know if they're right, I asked? Talk to them and you can soon tell who has the ambition to grow, he said.
Retailers like Raaj are happy to buy RN, invest in business advice and work with the IAA because they want to learn.
David Charman, from Parkfoot Spar, approached the team at the launch because he was desperate to take part in the Academy in Action. He may have already won industry awards, but he knows there is always more to learn from having a top supplier visit your store.
If, like Raaj and David, you too are looking to push your business forward, you will love the 25 April issue of RN.
Not only is it the only place to get your hands on the IAA 12 Steps to Bigger Profits workbook, it is also our symbol special in which we look at eight ways fascia groups can unlock your store's potential.
Be part of a winning team and compete with the best in the business.