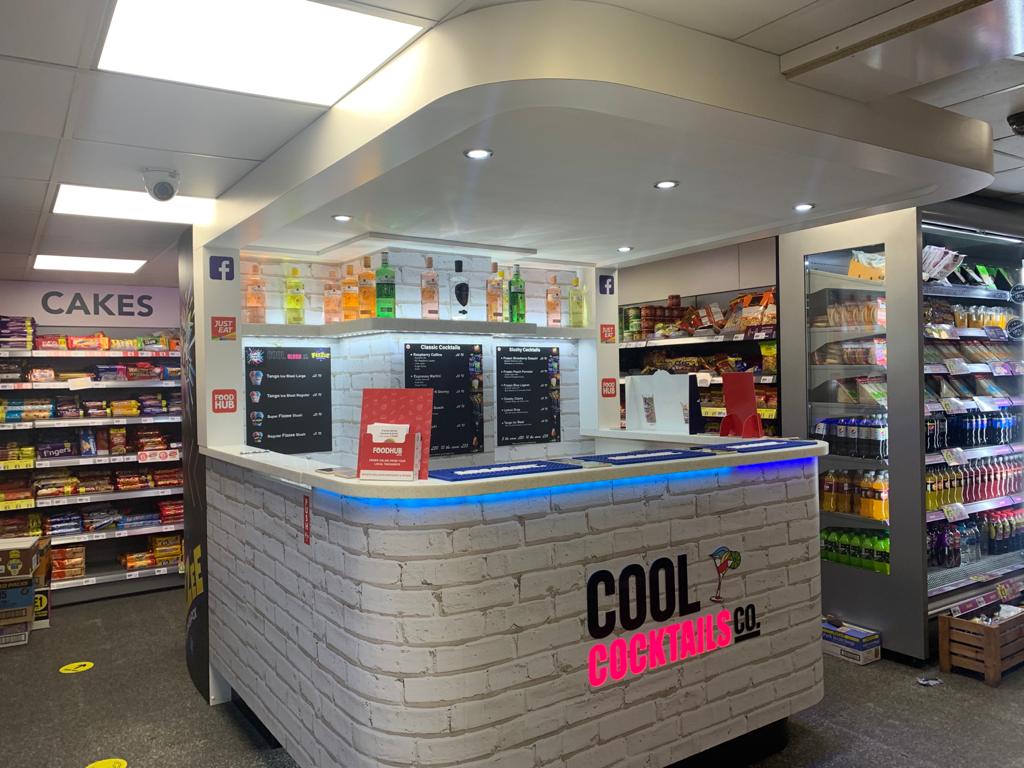 A Premier store in Leeds has launched a standalone cocktail bar, designed to help make the most of recent coronavirus trends.
Morley Convenience Store will fully unveil the Cool Cocktails Co bar to customers on 23 October. The bar, which has its own section in the store, offers a range of traditional cocktails such as Strawberry Daiquiri and Pornstar Martinis, alongside slushies combined with spirits.
Store owner Arjan Singh Rhoud told betterRetailing the bar had sold 100 cocktails during a soft launch on 16 October, and believes the store is the first in the country to offer such a concept. "I'd always wanted to own my bar and the reception we had during the soft launch was nuts. It's helping us offer another service to our customers.
"We sell individual cocktails for £4.95, but we have promotions such as five for £20 and 10 for £35. We're making between 60% and 70% profit on each individual cocktail we sell. The products are available both for delivery and in-store collection, but we want to be responsible as retailers and we're stressing that they cannot be consumed on premises."
Expert mixologists were also invited to help train staff on mixing cocktails and bar tricks to entertain customers. Commenting on further support, Rhoud added: "We've got reps from Pernod Ricard coming to help us. Booker and Martyn Parkinson have been really supportive of the bar."
A Booker spokesperson said: "Our entrepreneurial Premier retailers are always innovating and looking at ways to better serve their local markets. This is Arjan's initiative and look forward to seeing how it evolves."
The introduction of the bar comes as retailers nationwide have seen a boost in alcohol sales due to lockdown restrictions. The government has also imposed a 10pm curfew on bars and restaurants in a bid to combat the coronavirus pandemic.