The Post Office (PO) has opened its first like-for-like Spar replacement branch in Scotland, after CJ Lang axed 31 counters last January.
At the time, the symbol group's chief executive officer Colin McLean described the move as "the best decision in many years", claiming a PO branch can create complications for a small store.
However, Allanton Post Office in Shotts, situated in a former pub, now known as Premier DB Retail @ Damside, has been welcomed with open arms by the wider community, who were left frustrated when they were cut off from the service.
Decision to axe Post Office branches 'best decision in many years' says CJ Lang
Just 0.3 miles from the Spar site previously operating PO, residents don't have far to go to make their bill payments, or pick up and drop off parcels.
The site has been open for two and a half weeks, with the PO open from Monday to Sunday, 8am to 5pm. A café, attached to the site is due to open in mid-April, offering fresh food to go, and is set to give the community somewhere to gather, bearing in mind there is no place like it within three miles.
Alongside PO, the store also offers the National Lottery, PayPoint, Costa Express, and a Tango Ice Blast machine.
Postmaster Omar Nasir already owns two Spar stores in nearby towns, and told Better Retailing he was keen to reopen the branch after finding out about its closure.
"I have experience which made it an easy process getting the branch," he said. "Residents were really annoyed when it was removed because there is nothing nearby offering them the same service. Customers have been using the banking facility a lot since we opened."
CJ Lang U-turns on Scottish branch closures
Anum Qaisar, Scottish National Party MP for Airdrie and Shotts who attended the opening, stressed the importance of the PO.
"The reality is that retail units like this are absolutely vital in local communities," she said. "The social aspect is really important for local people to come, meet the postmaster and build up a strong relationship.
"We have only been here for half an hour and we have already seen a significant amount of footfall and that further demonstrates exactly why we need retail units like this. I am really excited to see what happens next."
Post Office announces branch closures in Scotland
Store owner Lee and his partner Demi are new to retail, and are friends of Nasir's. "I'm a refrigeration engineer and I used to fix Omar's fridges," he said. "We saw going into retail as a business opportunity.
"It was important for us to launch a number of services for the local community alongside the PO."
Following a visit to the previous PO site, Better Retailing can confirm Spar has replaced the branch with its own branded food to go offering, CJ's.
Other offerings by the store include:
Customers can buy and order in meat products from local supplier, Howieson Butchers
There is a wide range of locally produced ready meals, including curries
Stock Fit Meals under 500 calories
Inside the store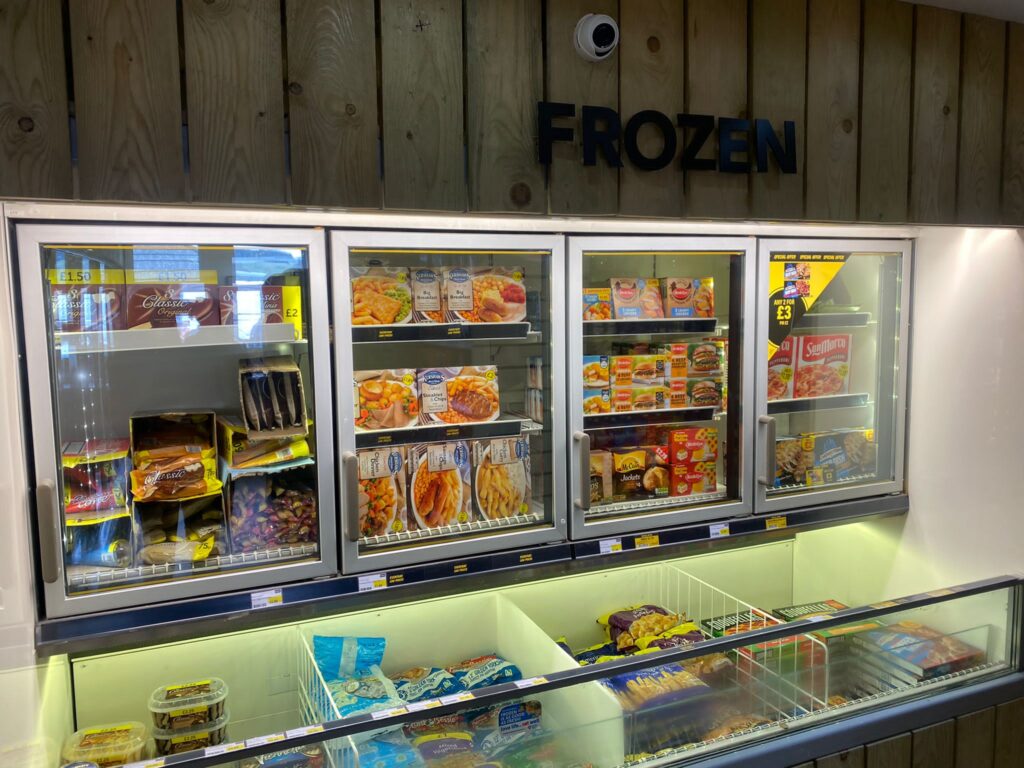 Read more of our store profiles where we visit independent convenience retailers to showcase their fresh ideas and unique insights