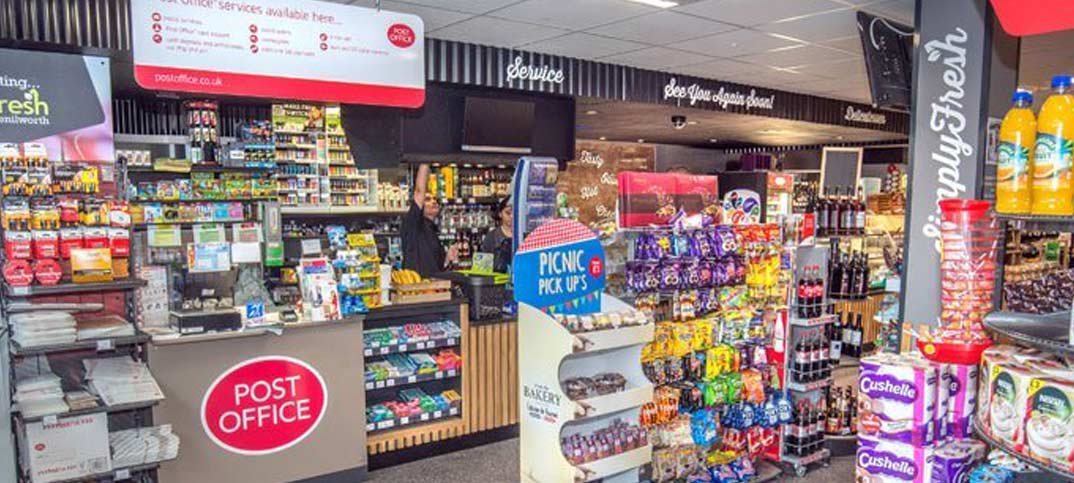 One of the challenges facing retailers is managing how customers pay for the goods they want to buy.
At busy times, queuing can be a real issue – and with a combi-counter Post Office, Sid & Sukhi Sidhu can have twice the challenge of other independent retailers.
Sid & Sukhi's solution is to define the retail and PO queuing areas, which are separated by a new four-metre gondola rack. The shop-facing side is used for confectionery, and the counter-facing side is filled with promoted products.
Compared with the manufacturer display stands that used to fill the space the investment in new racking is a significant improvement. Having more than 50 metres of shelving gives much more display space than floor stacks, and it replaces the space with more range and creates more space to display promotions offered to customers.
The customers gain from a very clearly defined queuing area, with signage for both the Post Office and the shop counter. They also benefit from the aisles near to the counter being free to browse without being over filled with queuing customers at busy times. This is a real positive as we all know that customers don't go back to stores that make queuing and paying too uncomfortable.
With the effective changes made at Sukhi's Simply Fresh in Roselands Road, Kenilworth I am sure that the customers feel cared for and turnover will continue to climb.