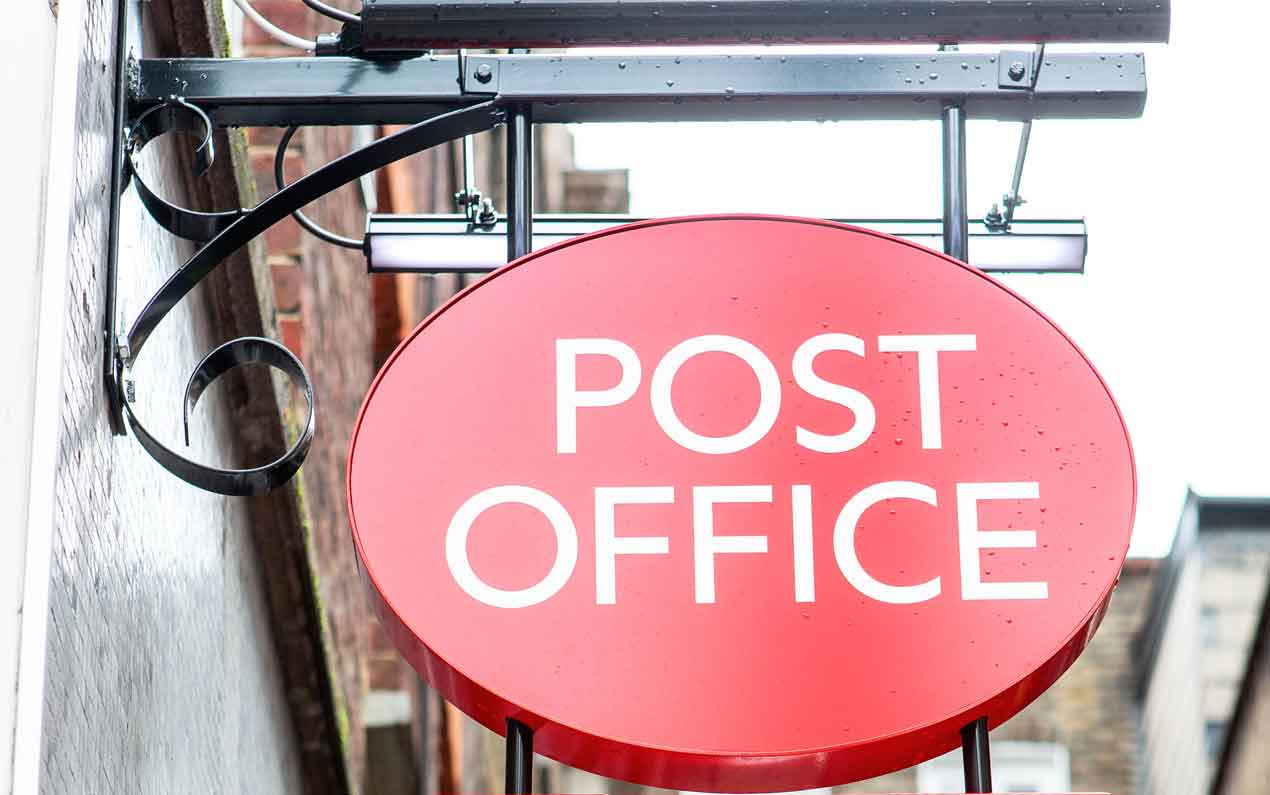 The six post office retailers in the running to take up seats on the Post Office's board have outlined their hopes in exclusive interviews with betterRetailing.
The candidates, announced earlier this week, include Mukhtar (Harry) Goraya, Lee Dearn, Saf Ismail, Elliot Jacobs, Jasbir Parmar and Sarabjeet Soar. Voting opens on 22 March and closes on 12 April. All current subpostmasters and partnered retail chains can vote for two candidates each. The the two winning candidates will be appointed to Post Office non-executive director positions, subject to Government approval.
With parliamentary inquiries into the Horizon scandal ongoing, postmaster remuneration changes to create 'winners and losers' in April and an upcoming court battle for postmaster worker status in June and July, the successful candidates face challenging introductions to their roles.
Chief executive Nick Read described the move as "the clearest signal yet of our determination to ensure Postmasters really are at the heart of our business."
Despite praise for the creation of the new roles, several postmasters criticised the announcement of an all-male shortlist just two days after the Post Office celebrated International Women's Day. Responding to the comments, a spokesperson from the Post Office it has 'three female non-executive directors on our board' and that an independent panel was responsible for shortlisting the final six candidates.
BetterRetailing asked each of the six candidates why they applied, what experience makes them suited for the role and their plans for improving the Post Office's relationship with its partnered retailers.
Lee Dearn
A pharmacist by trade, Dearn has run his own business for 15 years, bringing in convenience and post office elements into the pharmacies he operates. "Around five years ago our community was at risk of being left without a Post Office, we took it on and saved it from closure," he said.
The retailer recently undertook training from the Institute of Directors and said he wanted to apply for the Post Office role as soon as he saw it. Dearn said the Post Office 'has got a lot of work to do in terms with its relationship with subpostmasters', highlighting that 75% said in a recent survey that they do not have a good relationship with the PO.
Asked what needed to be done, he responded: "We need to work to continue to develop the offer. A Post Office has to be a viable as a standalone business and the partner of choice for entrepreneurs, larger retailers and other high street partners such as banks. The Post Office should have aspirations to grow its total branch count through a sustainable model for branches that is able to stand on its own without the Government's network subsidy." The retailer they were not a member of any trade group.
Harry Mukhtar Goraya
With nearly 35 years experience behind a Post Office counter, the owner of New Eltham Post Office in London and Rosherville Post Office in Gravesend, Kent applied to help the Post Office make decisions informed by a lifetime in store. "It's a unique opportunity, we've never had a subpostmaster at that level of representation and as a serving subpostmaster I felt it would be good way of bringing front-line knowledge into the businesses' decision making," he said.
Goraya has worked for the Post Office, the National Federation of SubPostmasters and Nisa, where he was a board member working with Nick Read, then Nisa chief executive.
Asked how he would improve the Post Office's relationship with its retailers, Goraya told betterRetailing: "Nick Read has begun to process of changing the relationship with subpostmasters. Although this has been hit by the impact of Covid, I'm happy that we're taking tentative steps towards a better working relationship. From working with him at Nisa I know he understands that developing a good relationship with retail partners is vital for a business, but it will take more than one person to get it through." The retailer said they were a member of the ACS, NFRN and NFSP.
Saf Ismail
In his 10 years as a postmaster, Ismail said he routinely worked 60 to 80 hours per week to build up a six-site-strong Post Office franchise in Lancashire and Greater Manchester. The retailer was also selected as a Labour candidate in the European Parliament elections and is a trustee of several charities.
Asked why postmasters should vote for him, Ismail told betterRetailing: "I'm not a yes man, I'll challenge the Post Office, I'll challenge postmasters and I'll fight any injustice. It may not be what people want to hear but the days of playing politics with people's livelihoods has to end."
He outlined six areas of focus were he to be elected. Ismail explained: "We deserve clarity on renumeration levels with a board assessing the payment needed to make each product profitable. The next is postmaster development, working with them to grow their businesses inside and outside of the post office. Product simplification must also continue to streamline the offer. Another is holiday cover and mental health support with a 24 hour help line for postmasters. The last is building an agreed upon vision for the future of the Post Office." The retailer said they were not a member of any trade group.
Elliot Jacobs
The operator of seven post offices in London and Hertfordshire has been a postmaster since 2015. He described his bid for the position stating: "It's an opportunity to see how the Post Office works from the inside and then to bring front line knowledge to the board level."
The award winning PO franchise operator said the pandemic had brought challenges, but had ultimately brought the company closer to its customers. "it has reaffirmed the post office as the centre of each community," he explained, adding that overall market trends such as parcel returns but the Post Office in a good position as the UK exits the pandemic.
Asked about the future of the Post Office and what it can bring to partnered stores, Jacobs told betterRetailing: "With the new leadership and the growth of parcel services we have an opportunity to go back to core services, really excel in them and to build on the Post Office's reputation. We do a lot of community work and I see this role as an extension of this, a chance to support the post offices and the communities that rely on them." The retailer said he was not a member of any trade group.
Jasbir Parmar
A former police officer, former Conservative mayoral candidate and current Liberal Democrat candidate for police and crime commissioner, Parmar has held a non-executive director position with East London NHS Foundation Trust since 2018. The owner of Kempston Post Office in Bedford said his public facing personality, councillor experience in audits and budgeting, and business forum experience in representing members would make him an asset to the Post Office board. "I will be able to provide insight as to what the public expects from the post office," he added.
Parmar has been a postmaster for 32 years. Describing the importance of the new Post Office positions, he told betterRetailing: "There's never been direct dialogue between the post office and subpostmasters before. These elections will give subpostmasters two people on the board who can support them and advice as to how the Post Office should be run from their point of view."
Like other candidates, Parmar highlighted that the pandemic had brought greater public recognition for subpostmasters. Parmar commented: "I want to see the Post Office build on this, to help subpostmasters make customers aware of the wider range of services available, that we're not just here for stamps."
Sarabjeet Soar
When he arrived from Kenya aged 21, Sarabjeet Soar's first job was behind a post office counter. After a career leading successful council economic development and regeneration schemes in Birmingham, Soar became a subpostmaster and now has five years experience under his belt.
Asked about the current relationship between subpostmasters and the Post Office, Soar responded: "It's been a bit choppy in the recent past, certainly not the best of relationships. There's a lot of angst about the systems and the Horizon trial itself was horrific. However, there's a desire to change and to make things better, it's about making sure subpostmasters are seen as the Post Office's best assets."
He said Christmas trading during the pandemic had highlighted the Post Office's role in 'keeping society moving, keeping families in contact and keeping businesses trading.' Describing the future of the Post Office, Soar told betterRetailing: "This has to be what we base our future on, the Post Office as the hub of the community and a leader of the post-pandemic regeneration of villages, towns and cities." The retailer said they were a member of both the CWU and the NFSP.