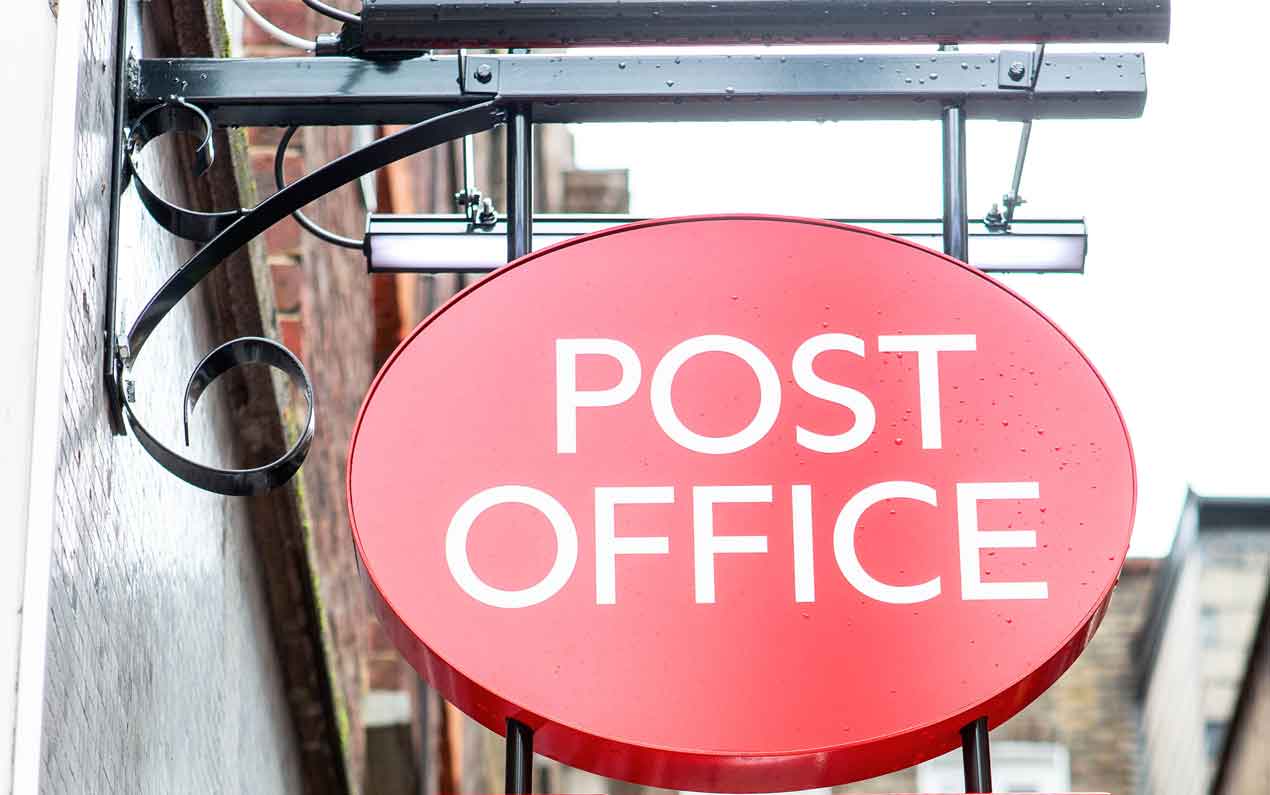 Five former postmasters impacted, emotionally and physically from the Post Office Horizon scandal have demanded fair compensation from the Post Office (PO).
Between 2000 and 2014, 736 subpostmasters were prosecuted by PO for theft, fraud and false accounting due to numbers not adding up on their till system, Horizon. However, a number of the convictions were quashed, after the shortfalls were linked to major IT glitches. Last month, those affected began giving damning evidence as part of a public inquiry.
In turn, five ex-postmasters told betterRetailing how the impact of being falsely accused still takes its toll on their lives today.
Post Office Horizon scandal: PO unable to contact 127 falsely convicted postmasters
Parmod Kalia
In 2001, Parmod Kalia was given a six-month custodial sentence for theft at Croydon Crown Court, following a £27,000 shortfall at his branch in Orpington, Kent. Kalia told betterRetailing the false accusations led to three suicide attempts and illness.
"I served my time, even though I shouldn't have been there. I'm an introvert now and I'm still rebuilding my relationships," he said. "My marriage broke down, and I've lost all my friendships. My children's education suffered, and I've attempted suicide three times.
"I've had to give up driving due to health reason and I've developed Type 2 diabetes. My eyes and mouth now make involuntary movements and I can't talk to strangers.
Post Office Horizon: Government to compensate falsely convicted postmasters
"PO has refused to give me interim compensation because they don't believe Horizon was intrinsic to my prosecution. They should be held accountable. The people who knew all of this are staying very quiet.
"I started PO in 1990 and prior to that I was in banking. The discrepancies started to appear in the hundreds of pounds from 2001. It got to a point where I couldn't keep taking money out of the shop to fill the gap because I didn't have money to get the stock.
"I was shocked when I got a summons that the PO were going to prosecute me for theft. I foolishly made up a story that I had been buying and selling shares and I had known about those transactions in my banking days. I didn't want to go to prison which is why I made up a story and pleaded guilty."
Jo Hamilton
In 2008, former Hampshire postmaster Jo Hamilton pleaded guilty to false accounting after the PO accused her of stealing £36,000. She told betterRetailing she has still not received fair compensation from PO. "I'm jumping through legal hoops, even though my claim is realistic," she said. "[PO] is arguing about where my career is going because I'm nearly 65. I just want them to sort it out and pay everybody.
"The errors started in 2003 and kept building up. PO kept my wages and said they'd sack me. I had a 40-year lease on my shop and I was scared I'd lose my job. I stopped telling them and borrowed money. I also remortgaged my house and for two years I kept plugging the gap until it got so big, I couldn't put anymore money in. I'm lucky because I've managed to keep my house. I've got massive support from my village and my friends stood behind me.
"It's incredible it's still going on and that PO is still messing everybody around. At the time I was terrified of going to prison. Many accused postmasters lost thousands and thousands of pounds, while the PO collectively has had millions and have kept it."
Post Office told to 'compensate stores now'
Susan Knight
In 2012, discrepancies at Susan Knight's Cornwall branch had built up to £19,000. She was accused of false accounting and despite the court charges being dropped, she can't erase the torture she endured.
"Various discrepancies kept appearing and I paid off smaller ones until an audit in November 2012 revealed a discrepancy of £19,000. I was suspended on the spot and was interviewed for six hours. I paid the discrepancy after borrowing money from a relative who believed in me. When it first went into the papers, the villagers back me up.
"At the time I needed to make sure someone was in the car with me at all times," she said. "I wanted to end it. I was so ashamed. I lost all dignity and belief. I can't handle money anymore and I'm now retired. I want PO to see what it's done. You've been proven wrong time and time again. Give us our dignity back."
INTERVIEW: Post Office chief executive Nick Read on 'thinking like a retailer'
Julian Wilson
In 2008, Julian Wilson was suspended after his system showed shortfalls of £27,000 at his Redditch branch. PO dropped the charges following a plea bargain and Wilson was sentenced to 300 hours of community service before passing in 2016.
Describing the ordeal, his widow Karen said she believes the stress caused his early death.
"He wasn't alive to see his name cleared," she said. "Prior to his death, Julian went into hibernation and ended up getting diabetes and glaucoma.
Government promises interim funding for overturned Horizon scandal convictions
"When they suspended him in 2008, investors came to the house and turned everything over. We ended up borrowing money from everywhere. Although he wasn't physically in prison, mentally he was. When we did eventually sell the post office, the villages bought us the most beautiful oil painting.
"I want to know who signed the prosecutions off. Nobody has come forward. All the rotten eggs need throwing out."
Tara Adedayo
Former Kent postmaster Tara Adedayo paid £50,000 to PO before being given a two-year suspended sentence for accusations of false accounting in 2006. She told betterRetailing the financial pressure has left her battling multiple debts.
"A company with no government backing would never get away with this sort of thing," she said. "It has affected my children and my marriage broke down. I have become a recluse and I'm no longer trusting of anyone. I've gone from having a bright future to no future."
Post Office Horizon scandal inquiry granted new powers
PO response
Since the Horizon glitches were uncovered, 72 convictions have been overturned, while 65 interim payments of up to £100,000 have been made.
Last December, PO announced the government would foot the bill for the compensation after the firm was unable to cover it themselves. Acknowledging the errors, PO's new chief executive Nick Read said the company had been unable to contact 127 out of the 736 postmasters convicted, and urged them to come forward.
Commenting on the demands, a PO spokesperson said: "We are sincerely sorry for past events and providing compensation to victims of the Horizon scandal is a priority. Interim payments of up to £100,000 have been expedited, ahead of final compensation, to the majority of people whose convictions have been overturned and will continue for others. PO is working with government on the arrangements for final settlements."
Read more Post Office Horizon IT scandal news