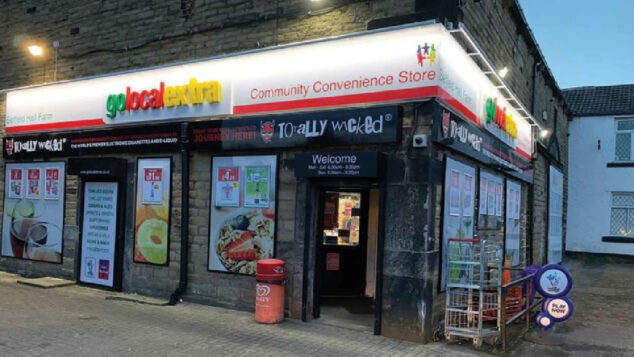 Parfetts has set its sights on becoming a national wholesaler as it is to open its 1,000th store next year.
The wholesaler currently has seven depots which have coverage extending to Birmingham, the Lake District, Middlesborough, north-west England and north Wales. The wholesaler's joint managing director Guy Swindell told betterRetailing it had added 200 new symbol stores in 2021, giving the firm the confidence to target areas further south in England – an area which it doesn't have a presence in.
"Yes, we have a national ambition but it's a cautious one. We've proved you can grow with our existing sites and we will have the capacity one day. We've invested in the distribution sites we've got and four of them are the compasses covering the north, south, east and west.
"We've invested in the facilities and staffing structure of those four sites to allow us to grow. Naturally, in the longer-term, we'd be open to grow. There'd have to be the right opportunity and location, but we talk about this every day. Without logistical expertise, we can get quite far from where our sites are."
The wholesaler, who operates the Go Local and The Local fascias, is also on track to open its 1,000th store next year as retailers from rival symbol groups have expressed interest in switching to the company. Swindell added: "We've got 10 The Local stores, which is the off-license format we recently launched. Haydn Hicks was a former Bargain Booze retailer who joined. We've had a lot of enquiries from Bargain Booze stores because we've got an attractive range and they can make more margin with us. Since Haydn joined, other retailers have been asking him about us.
"We're going to push on for 2,000 stores now. The relationship we have with retailers comes across really well. We believe in keeping people out on the road and in the stores, which seems to be the opposite of what competitors are doing. They seem to be taking reps off the road, adding delivery surcharges and managing retailers from a distance."