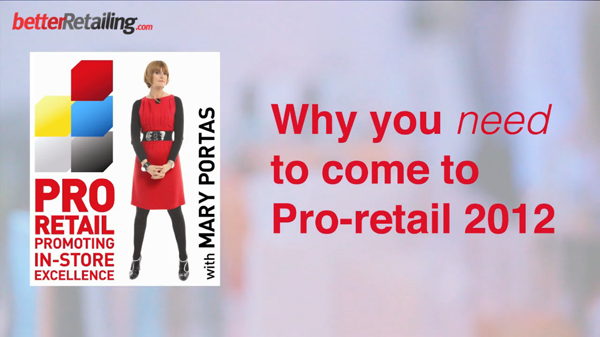 Palmer & Harvey have announced that this years Pro-retail will be 25% bigger than last year.
This year Newtrade Publishing are the Media Partners for Pro-retail s0 betterRetailing went to the launch party to find out what suppliers and retailers think of the country's biggest retail trade show.
The bar at Vanilla is "entirely done in eyeball-searing white". Hidden underneath an anonymous office block, the  trendy London meeting place is accessed via entryphone and subterranean staircase, like some illegal drinking den, the reviewer for the Independent newspaper noted.
It was the perfect space for leading wholesaler Palmer & Harvey to launch its 30th Pro-retail exhibition, which takes place on April 24 and 25 this year and will include a dedicated future zone, showcasing upcoming trends for independent retailers.
Seeing Vanilla was part of the attraction of coming to the event for Pindar Cheema, a Coventry retailer, who was wowed by the ideas showcased in an exclusive preview of the future zone. It gets you thinking about what shoppers are looking for, he says.
Martyn Ward, commercial director of Palmer & Harvey, demonstrated how mobile technology might drive sales by inviting leading suppliers and retailers at the launch to take part in a simple text promotion. In a flash, the 100 attendees were typing seven letters into their smart phones.
As well as new ideas, Pro-retail will also offer inspiration, with the government's special retail adviser Mary Portas returning for a second year.
"We're collectively championing the spirit of the independent retailer and the unique role you play in meeting  consumer demands," said Mr Ward.
In addition to showcasing the exciting plans for the show, Palmer & Harvey is promoting the fact that all retailers are invited to attend. It is a big investment by the wholesaler and the major suppliers who support it in putting on Pro-retail, the UK's biggest show for independent retailers and now in its 30th year.
Dean Holborn, a Surrey retailer, was happy to recommend attending Pro-retail to local shopkeepers. He remembers that the first year he went he missed the bus and failed to arrive. In year two he was on the bus and left carrying plenty of free stock. In year three he realised the free stock was not the important thing – the important thing was seeing new products, meeting suppliers, meeting other retailers and learning about what works.
This year it is a key diary event for Mr Holborn. He puts the dates in his diary and makes sure he attends for both days. Pro-retail is an investment in your future and the only way to take advantage is to turn up.