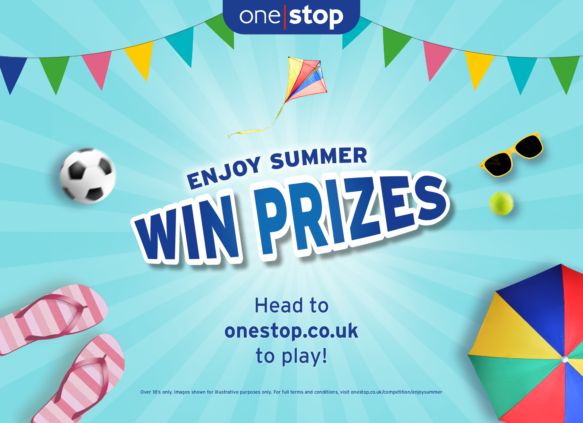 One Stop is running an eight-week 'Enjoy Summer' campaign with the chance to win prizes ranging from family breaks to glamping weekends.
The campaign will be supported by social media, a dedicated website, in-store PoS and window displays.
One Stop's head of customer and business support, Nigel Prendergast, said: "We've been working on a number of strong collaborations with our key trading partners to offer some really heavyweight promotions on some of our most popular products.
New One Stop franchise trades over £40,000 a week since opening
"While this will keep driving customers into store, we also want to provide customers the opportunity to win some brilliant prizes through our new online game."
He added, "The on and offline activity will work hand-in-hand this summer and help us to continue to offer a really dynamic range of activity and promotions for our stores, customers and franchisees."
A summer-related filter has been developed and made available on One Stop's Facebook and Instagram channels, and an interactive online game supporting the campaign is available on the company's website.
Read more One Stop news