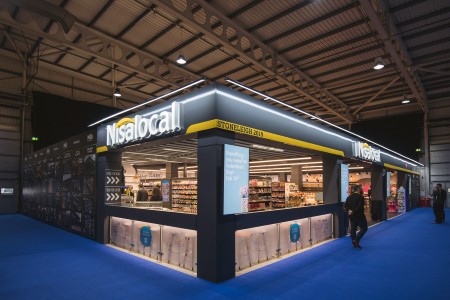 Nisa has postponed its annual retailer conference in Stoneleigh from March to October due to the coronavirus outbreak.
In a message posted on its website about the conference originally scheduled for 24 March and 25 March, the wholesaler said: "We have been closely monitoring the ongoing COVID-19 situation to ensure we do the right thing for colleagues, partners and suppliers set to attend Nisa's annual retail exhibition at Stoneleigh.
"Our priority remains the wellbeing of all those who were looking to attend and we took the difficult decision to postpone Nisa's annual retail exhibition at Stoneleigh.
EXCLUSIVE: 'Nisa Express' – secret plans for small shop fascia revealed
"This decision has not been taken lightly but given the rapidly changing nature of the situation we believe that moving the event to later in the year is the right and responsible course of action to take for our colleagues, partners and suppliers."
"We have been working closely with the NAEC at Stoneleigh and with Xsem, our events management company, to secure new dates for our annual retail exhibition and can confirm that this will now take place at the NAEC Stoneleigh on 20 October and 21 October."
The symbol group added all suppliers will also be contacted to discuss new arrangements. The annual conference in Warwickshire has been previously used by Nisa to showcase new store formats.
At this year's conference, Nisa was expected to unveil its new smaller Express format, as first revealed by RN last year.
The National Convenience Show in Birmingham has also been postponed due to the coronavirus. Originally set to take place on 30 March and 1 April, the conference has been moved to 7 September to 9 September.
Find out more on our coronavirus information hub for retailers