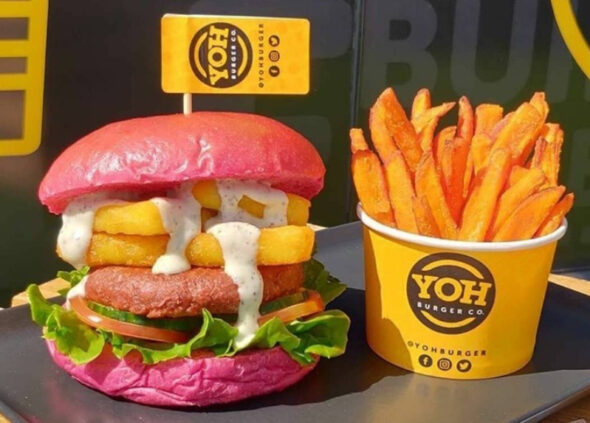 A forecourt chain is looking to expand its food-to-go burger franchise, arguing that a premium model can work in low-income areas.
North-England-based Nisa forecourt chain Redbeck Group launched its Yoh Burger franchise in 2018, specialising in fresh burgers priced at £10. It has sites in Rotherham, Wakefield, Huddersfield and Leeds, with branches set to open in Manchester and Sheffield.
Founder Fuzail Patel told betterRetailing the food to go concept was started due to frustrations with existing services on the market. Although he declined to give figures on Yoh Burger's performance, he said it was performing "very well".
Leading Spar retailer launches Rocket Eats diner concept
"There's nobody else doing this and it proves people are willing to pay for quality," he added. "Everyone else is doing processed and cheap fast food.
"It's proved a premium model with fresh food direct from the source can work in low-income areas."
Patel said there has been interest in forecourt operators, convenience retailers and standalone restaurants in joining the franchise. "We're holding off until next year with a view to see where we take it.
"We want to make sure we are ready and don't just grab the money of potential franchisees," he said.
Read more: food-to-go products, news and articles