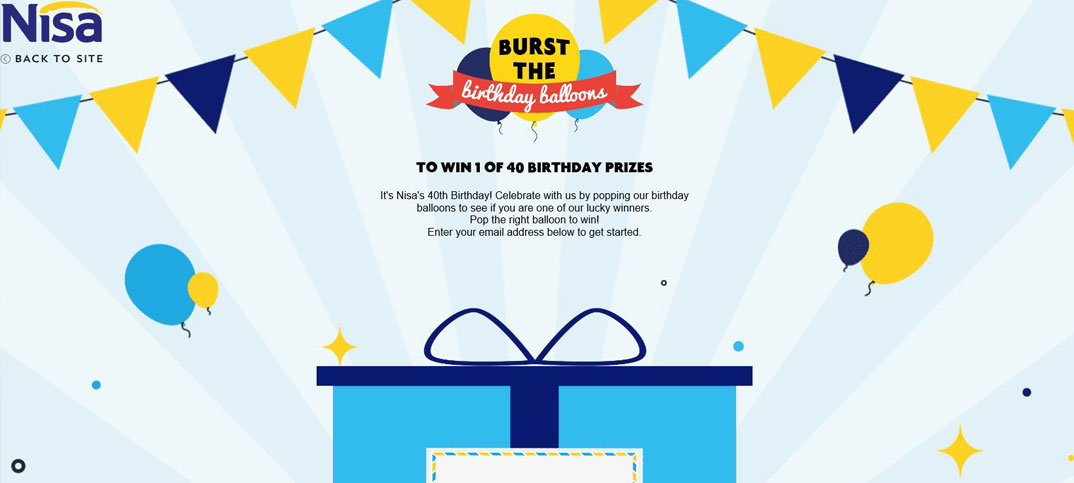 Nisa shoppers can get their hands on one of 40 prizes from the symbol group as part of its 40th anniversary celebrations.
The competition launched last Monday and will run until October 15. Shoppers can enter the competition by playing an online game.
Previous activity for Nisa's 40th anniversary has included naming lorries after 40 members of the public and giving away 40 hampers of Heritage own-label lines to good causes.
Philippe Rondepierre, Nisa head of marketing, said: "Our social media activity always receives an unprecedented positive response from consumers and we continue to see engagement with our channels grow."