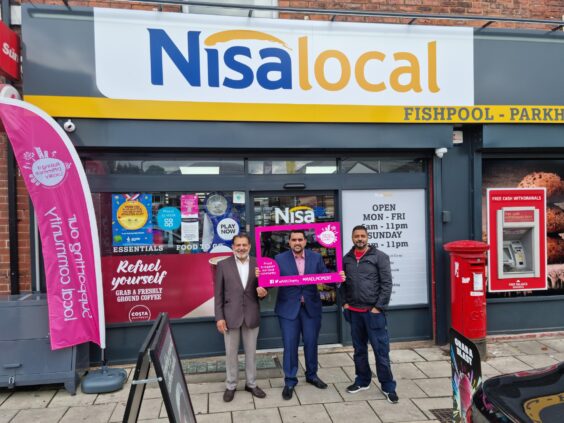 Nisa's Making a Difference Locally (MADL) charity has seen a significant increase in community support via donations from retailers over the last year.
During MADL's last financial year, which came to a close at the end of June 2021, £1,190,976 was donated to good causes across the UK, with Nisa retailers making 2,082 donations to support local causes over the same period.
The figures represent an increase of 43% in the amount donated compared with the previous year, and a 31% increase in the number of individual donations made.
EXCLUSIVE: Retailer anger at mixed availability messages from Nisa and Co-op
The majority of donations (82%) were given to support causes in three key areas:
Those promoting good health and wellbeing (50%)
Charities helping to combat food poverty (17%) and
Educational facilities, such as schools and playgroups (15%)
Nisa's head of charity, Kate Carroll, said: "The last year or so has undoubtedly been an incredibly challenging period for everyone due to the pandemic, so it's been truly heart-warming to see how Nisa partners have really gone above and beyond for their communities during this time, not only through MADL but with the many other selfless gestures undertaken."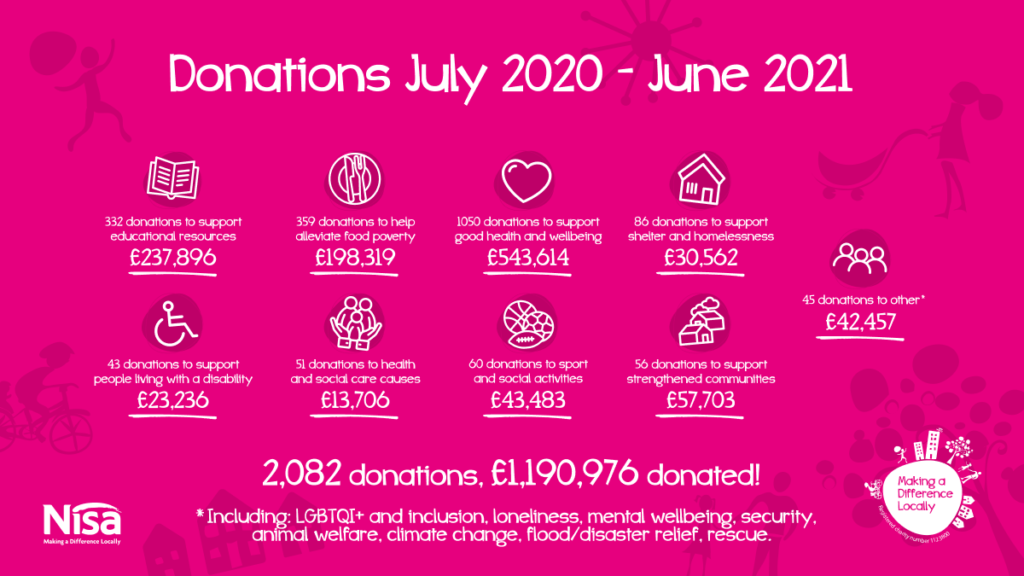 Read more Nisa news