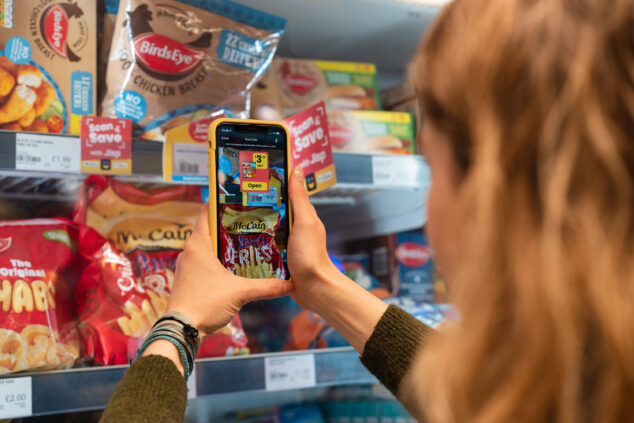 Nisa has doubled the number of stores participating in Jisp's Scan & Save rollout, bringing the total number of stores to 25.
After a successful eight-week pilot, with nearly 400 customers making 12,700 scans, 5,800 taps and 3,300 redemptions on 65 big-branded products, Jisp are now almost tripling their offers, now offering 150 products through the Augmented Reality (AR) vouchers.
Gander discount app introduced in Nisa Local
Julian Fisher, chief executive of Jisp, said: "I believe I speak for all our partners when I say that the stats have been overwhelming and well above expectations.
"We see that people are not only adopting this new way of shopping quickly but are also coming back for more deals, which boosts loyalty and brings additional sales for brands and retailers."
Scan & Save has proven to uplift products sale and retailer ordering. The service has also given Jisp and brands an opportunity to hone their relationship with the retail community by rewarding store owners with over £450 for taps and redemptions.
Nisa launch new promotions to help Bonfire Night sales
James Taylor, head of central operations at Nisa, said: "The response to the Scan & Save initiative has been absolutely brilliant and it's great that we've been able to increase the number of Nisa partners getting involved in the service. Scan and Save is an excellent way of improving engagement with shoppers which is so important to the local, independent retailers we work with."
Jisp has also launched "Scan a Grand" competition where any lucky shopper can scan a participating product barcode and win £1000. Four winners have already been selected with the company extending the competition to reward a further six winners.
Jisp has also launched another Cadbury hamper competition with Mondelez, where any Cadbury Nuttier bar scan can grant a big box of chocolate goodies delivered to a customer's house.
Read more Jisp news