McColl's has unveiled plans to shave its total estate by 300 sites as part of a new medium-term plan.
The strategic change programme announced during the chain's 2019 preliminary results this week is focused on "segmenting our store estate to better meet the needs of the communities we serve on a 'neighbourhood by neighbourhood' basis."
The programme features planned changes to ranging, space allocation and pricing based on local demographics, which will be used to put stores in one of three segments: 'top up', 'food to go' and 'for later'.
This will include a targeted store count of 1,100 sites, down from the current 1,400. McColl's said 'further divestments' would help it achieve a 'more convenience focused' estate.
The target represents a continuation of current trends, with the chain's net store count dropping by 110 sites in 2019 alone. The locations or timescale of the sites to be sold or closed are yet to be announced, though many are likely to be to its smaller newsagent stores, see map to right.
The company said it would "make stores easier to operate and easier to shop" by "investing in a new Electronic Point of Sale (EPoS) system that will bring many benefits, including making self-scanning a reality at our stores in the near future."
According to chief executive Jonathan Miller, McColl's is also experimenting with new store formats. Miller revealed: "In early 2020, we will be trialling new ideas on price, range, brand, layout and cost to serve, using a modified operating model in a small number of stores that we believe will be simpler to operate.
"We will be looking for quick wins that we can rollout immediately, as well as medium-to-long-term benefits that can become part of our new store model."
The firm's chairman Angus Porter added these test stores would include "innovative food-to-go and last mile delivery trials".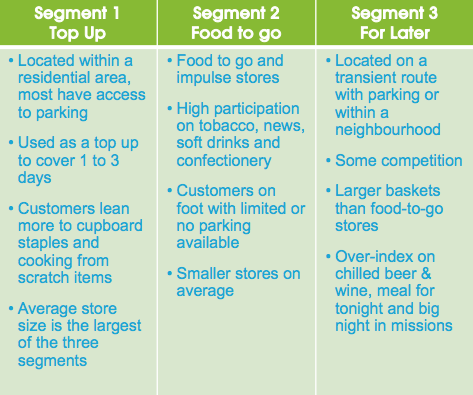 The firm conducted a recent trial with Uber Eats and outlined that it sees 'growing opportunities in breakfast, coffee and hot food."
McColl's is also set to convert a further 20 sites to the Morrisons Daily fascia, following 'good customer reaction' and 'increased top line performance' at its 10 North West sites that made the switch last year.
Range reviews associated with McColl's 2017 supply deal with Morrisons continued. Categories updated in 2019 included beer, cider, wine, soft drinks, confectionery and healthy snacks.
Financially, the preliminary report showed the company's total revenue fell 1.8%, which it said was due to store closures. Like-for-like sales were flat on 0% compared with 2018.
The firm also reported a 25.9% gross margin across its estate, roughly in line with last year, yet adjusted profit before tax fell by more than 30% to £7.3million.
Read more on this topic: McColl's