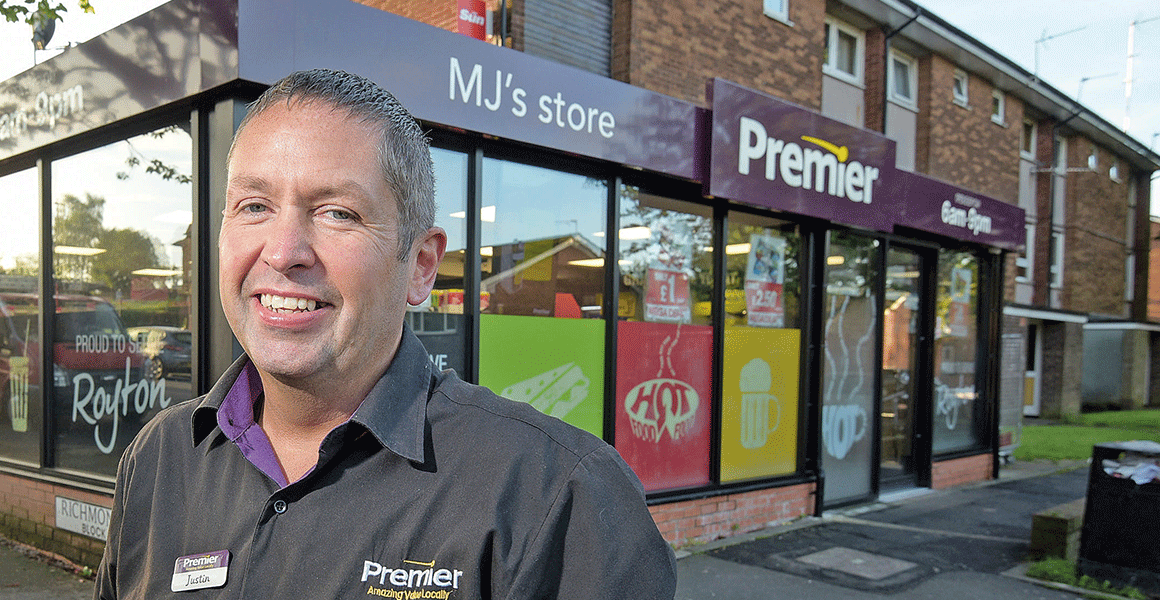 Premier has pledged to help its symbol group retailers reach average margins of 30% to offset challenges with rising costs and declining footfall. 
Brand director for Premier, Martyn Parkinson, said the average percentage margin for the more than 3,350 stores operating under the symbol group was "in the low 20s", but the group would be working to increase it to 30%. "If we're not working towards 30% margins we're not going to make a living out of convenience retailing," he said. "How do we build a model that gets margins close to 30%? In this competitive market, we can't put prices up, so we have to look at other avenues."
Parkinson singled out food to go as an area Premier is investing in and one that retailers need to move into if they want to earn up to 75% POR.
He said a new food to go guide would launch this summer, and Booker will run an exclusive coffee machine deal, offering 65% POR, with a cost of no more than £25 a week.
A dessert bar called Just Desserts is now available to retailers looking for a more advanced option in food to go. Justin Whittaker, who has the dessert bar in his 1,400sq ft MJ's Premier near Oldham, said he had benefited from 28% POR, a 20% increase in footfall and weekly takings of £1,500 on the dessert bar itself since his refit.
Samantha Coldbeck of Wharfedale Premier in Hull said she strips tobacco out when she looks at her profit as she's in a high tobacco area and the margins are so low. "Our profit, without tobacco, is just touching 25%. We're just starting to look at the ideas that Premier has, like extending food to go, and we think a 30% margin is definitely achievable."
The margin promise came as Premier announced six months of shopper deals, competitions and charity donations to celebrate its 25th birthday.
From next month, the group will run its biggest-ever scratchcard, with £1.2m of prizes, including a top prize of a Mini Cooper and 700,000 instant win prizes that will equate to every Premier store having more than 200 winners. Until the end of the year, Premier is promising its "strongest-ever" Wow and Mega Deals, and will run an additional promotional leaflet for alcohol. It will also run a wine and cider festival, and TV and national press campaigns to promote the group to shoppers.
For retailers specifically, the company will roll out giveaways for cricket events across the summer, as well as Premier League tickets. Retailers' local charities will also benefit as Premier will hand out £25,000 to 100 local good causes over the next six months.
Download betterRetailing.com's guide to food to go for just £4.99.