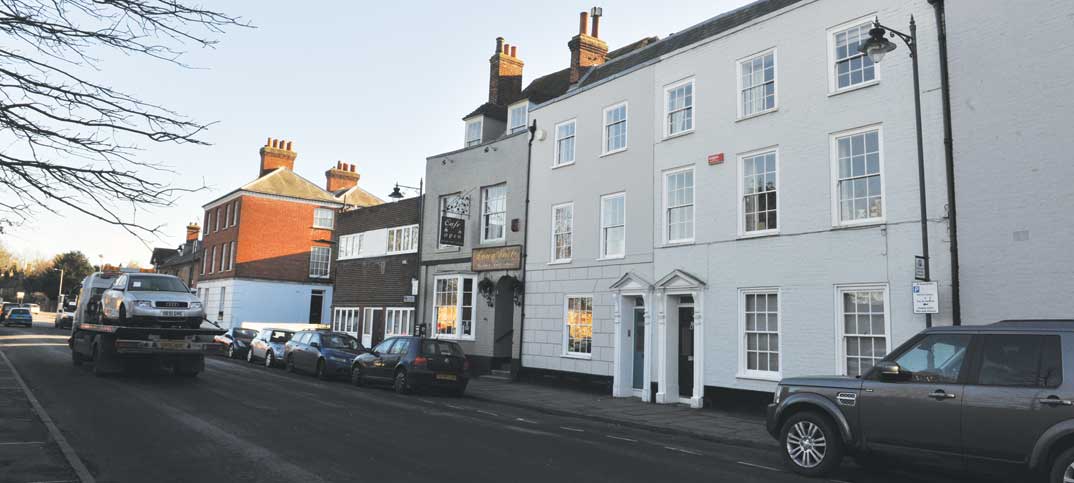 Are you taking full advantage of your local opportunities?
Bintesh Amin took a trip around the neighbourhood of his new Canterbury store last week and showed RN fourteen brilliant ways he was planning to profit in the future. Take a look at the following questions then see if you can do the same
Do I know the people who run businesses locally?
From the manager of the large Waitrose opposite his store to a Pizza Hut franchise owner a few hundred metres away, Bintesh makes it his business to know the people behind local businesses – useful whether it's to solve problems like underage sales or in organising bespoke promotions.

What developments are planned in my area?

The earlier you know about a new office block or student accommodation building planned nearby the more time you'll have to develop the key areas of your store that will cater to these new customers' needs. Bintesh is expanding his world beers, specialist confectionery and food to go categories in time for a new influx of students next year.
Am I connected with businesses and institutions online?
This is a great way to stand out in your area. Bintesh has been using Twitter and Facebook to engage with his local community and this was picked up by the marketing team at Canterbury Christchurch University who now want to arrange a meeting on how they can work together in September.
How can I help other businesses?

It's not a one-way street. When the staff at Boots helped Bintesh to clear old stock and furnishings from the store they guaranteed that, in him, they had an ally in the area. These relations built on cooperation can be invaluable in the good times and the more challenging.
To find out what opportunities Bintesh has discovered see this week's Retail Newsagent (out 22 January). Subscribe here.