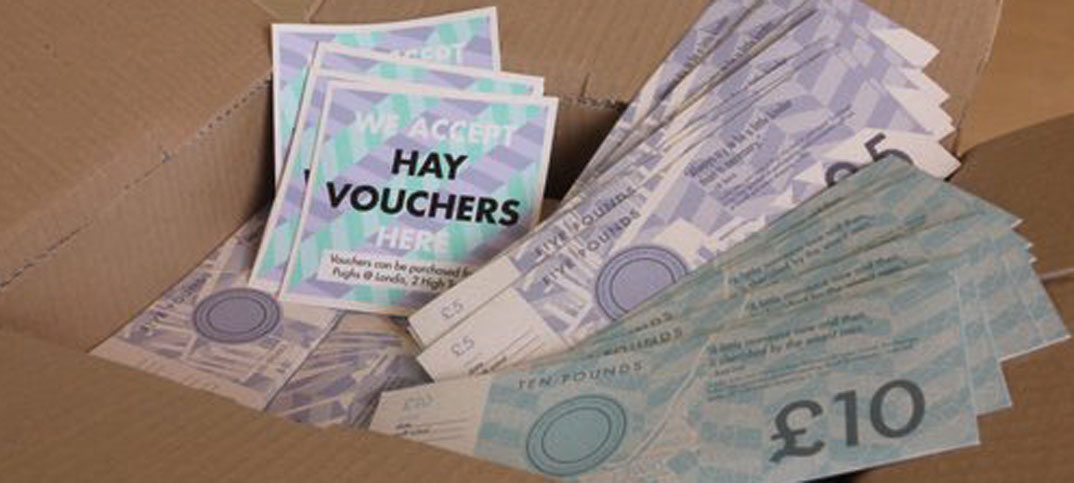 A forward-thinking Londis retailer is growing trade for her store and other independent businesses in her area with the launch a local gift voucher scheme.
Debbie Davies, owner of Pughs@Londis in Hay-on-Wye, Hereford, has developed her own £5 and £10 gift vouchers that can be used at participating independent stores in the town.
The scheme is free for businesses to sign up to, with stores being given a sticker to display in their window showing they accept the vouchers.
Mrs Davies said since launching the vouchers in her store five weeks ago, she has sold more than £4,500 worth.
"I came up with the idea a year ago," said Mrs Davies. "We're a small town, but we have quite a lot of independent shops, and I thought it would be nice to have a voucher that could be used in any of the shops here.
"I sit on the local chamber of commerce and people seemed to like the idea, and we've been able to launch it 12 months later.
"We've had the cinema, the vets, and all kinds of businesses sign up, and we've had people buying the vouchers as Christmas presents for relatives. I'm hoping it will help keep people coming back to local shops."
Mrs Davies said she is now looking to take the scheme further with the launch of a website next month, so shoppers can purchase the vouchers online.