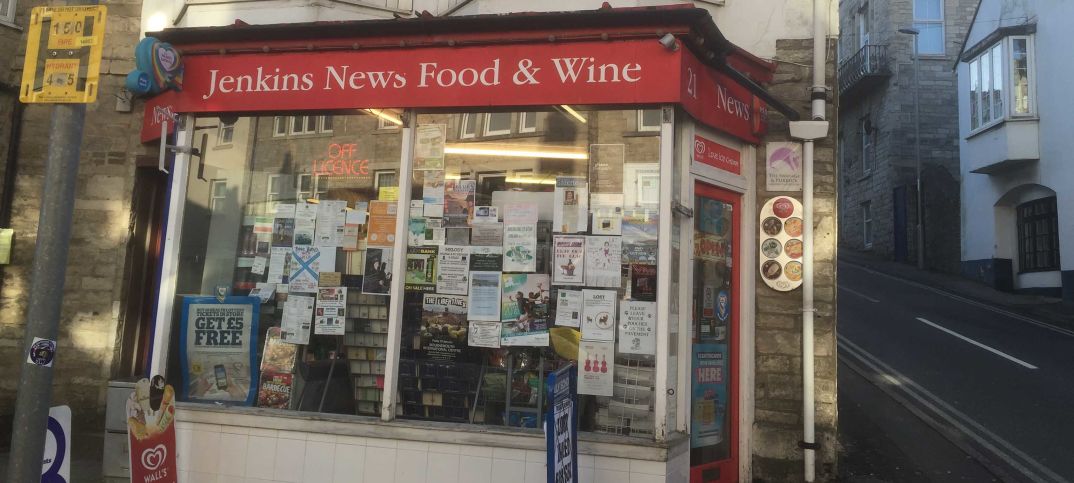 A couple whose store nearly went bust after a thieving staff member caused hundreds of thousands of pounds of losses have urged fellow retailers to be extra vigilant.
The owners of Jenkins News Food & Wine never suspected that a woman they'd known for 25 years could be behind problems in their store.
But as bankruptcy loomed and the store, in Swanage, Dorset, spiralled further and further into debt, with Betty and Martin Slater borrowing to save their business, they realised it was trusted employee Jacqueline Wray dipping her fingers in the till and stealing goods.
The Slaters have warned retailers to always run checks on their staff and keep an eye on them, using CCTV not only to monitor customers but employees too.
"I'd advise readers to thoroughly check who they are employing," said Betty Slater. "We knew her for 25 years and she really was pulling the wool over our eyes. It should be a warning to other retailers, don't trust anybody and always do spot checks on everyone. She was a wolf in sheep's clothing."
The Slaters bought Jenkins News in 2008, trading was strong and, after the first 12 months, turnover and profits had grown.
It should be a warning to other retailers, don't trust anybody and always do spot checks on everyone. She was a wolf in sheep's clothing
But after employing their former friend, things took a turn for the worse. Profit margins plummeted, leaving the Slaters questioning their business acumen, particularly over pricing, and the effects of the recession.
Even when their accountant suggested that one of their staff might be behind the falling profits, they didn't believe it.
It was only when they reviewed CCTV that they found Wray was the culprit, pocketing cash on sales rather than ringing it up and helping herself to cigarettes and scratchcards.
She was eventually charged, but only with theft of cash and goods worth more than £12,000. She was given a 15-month suspended prison sentence, ordered to carry out 130 hours of unpaid work and given a curfew via an electronic tag for three months.
Betty Slater said: "We think it was a lot more money than she was charged with. Many people are disappointed with the justice system, but we couldn't prove it was more than £12,700.
"We had to remortgage, get stock on credit cards. We kept looking at it and our profit margin was down to 10 or 11%. As soon as she left, the average went up to more like 26%, where it should be for a newsagent. We've still got to pay off debts of £90,000 and we had years of hardship."
The Slaters have got their own back on their former staff member by running a loop of the CCTV footage throughout the day in their shop. It has earned them plenty of coverage, and become a major talking point among their customers after the news spread of the Slaters' revenge.
"We've had an overwhelmingly positive response to putting up the footage in the store from people in the town," she added.