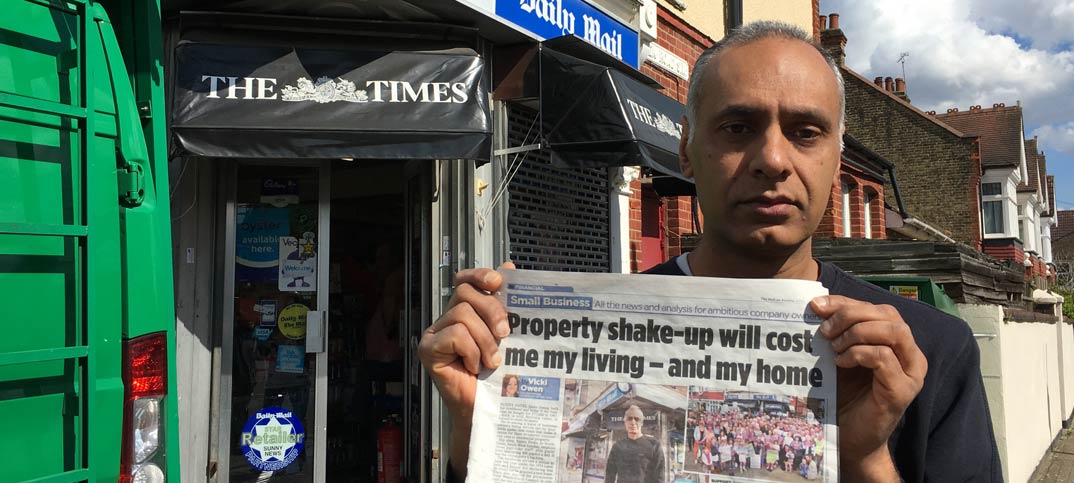 A county court judge has reserved judgment in an ongoing legal battle between retailers and landlords who want to develop their properties.
A decision is due on Harry's News in Isleworth in the coming weeks, with retailer Sunny Patel, from Southfields, keeping a close watch on the outcome.
The legal battle mirrors his own, as Patel has been mired in problems after his landlord attempted to turf him out to develop the property for the lucrative London housing market.
He's now waiting for a hearing in February to determine a full date for the next stage of his appeal and believes the outcome of the Harry's News case could potentially point to a decision on his own battle.
"It's a 50/50 call," he said, "but at least the judge didn't say no straight away. We'll now have to see what the judge says in my case."
Patel has been fighting his case against his landlord since early last year.