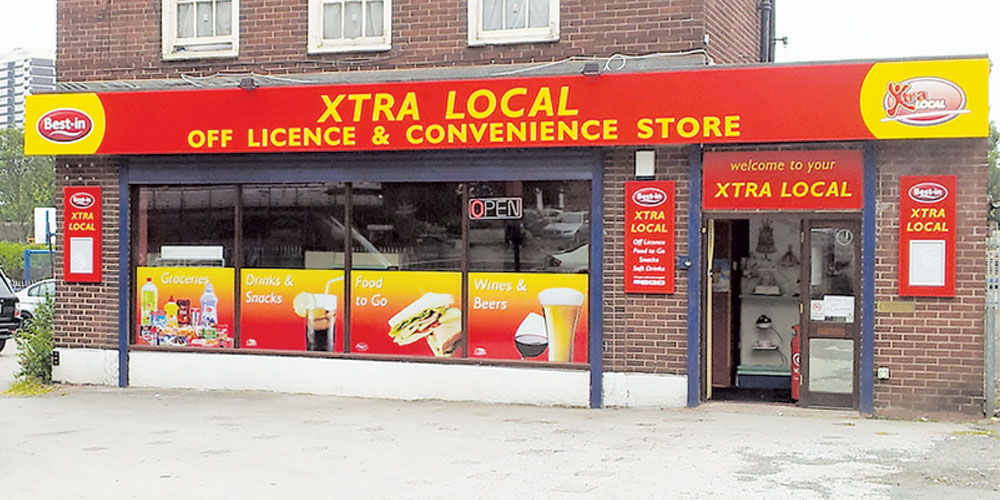 London retailer Mahsuni Bekem joined Xtra Local one year ago and has increased customer footfall and basket spend by introducing more offers
Average store size:
900sq ft
Average store turnover:
£12,000 p/w
Number of UK retail members:
3,800
Cost of joining:
Free
"Xtra Local provides us with good offers that help our shoppers by giving them more value, and help retailers by giving us more margin," Mahsuni explains.
His shop, Bekem's Food Store in London, has been part of Xtra Local's retail club for one year and makes the most of 35 offers from major brands on a regular cycle.
"Joining Xtra Local is great as it allows you to get the benefit of joining a symbol group, but more flexibility and the ability to keep your identity above the door," he explains.
Xtra Local retailers have access to merchandising advice from reps and can stand out from the competition with its Best-in own-label range.
The group's offers include major brands, seasonal lines and speciality products that help retailers tap into growth categories, such as Mrs Crimbles gluten-free cakes.
It also provides, PoS, such as posters and display units, to help retailers drive sales.
Why join?
Mahsuni Bekem, Bekem's Food Store in London
1. Offers that work for everyone: "Xtra Local gives us great offers that help us help our customers. We find that we're able to bulk buy stock so that when the offer is finished, we benefit from increased margin," Mahsuni says.
2. Merchandising advice: "Reps frequently visit us to make sure that we are doing the right things," he says. "They tell us where products should be stocked and how we can improve our range to drive sales."
3. Retain independence: "There's no pressure from the group to put Xtra Local's name above the door," says Mahsuni. "This allows us to make sure our customers know that we are still independent, which we find increases loyalty."
Why stay?
Sohail Saleem and family, Xtra Local Tollhouse Uddingston, Lanarkshire
"We picked Xtra Local because the fascia looks professional and the agreement gives us freedom to shop around, which is so important as costs are going up and customers are more price-sensitive.
"We had a good relationship with the team at Batleys and they are our main wholesaler. We'd been with another symbol group before, but we wanted something with more structure and that would give us more help.
"Xtra Local allows us to buy in a simple way, with a handful of regular, strong offers. The big benefit to us is that they do not try to put offers on things that don't sell – they focus on popular, big brands.
"The group has given us the freedom to figure out what works for us and find ways of exciting our value-conscious shoppers."
Would you like to learn more?
Contact Xtra Local at:
Telephone: Contact your local Bestway or
Email: Batleys depot manager
Web: xtralocal.co.uk