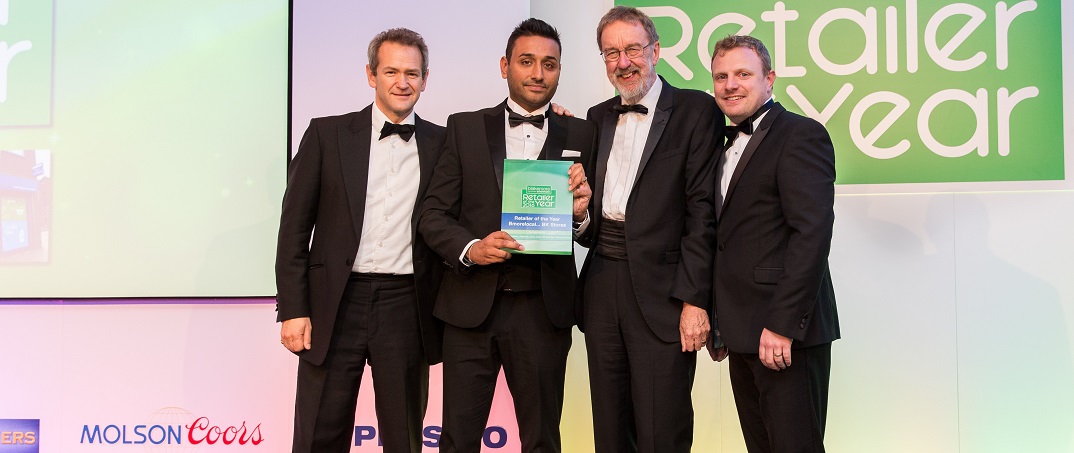 New fascia Bmorelocal was the big winner at the 2016 Retailer of the Year Awards, Blakemore Wholesale's annual event dedicated to recognising its independent stores' achievements.
Grimsby retailer Pardeep Sakaria, whose store was the first to take on the Bmorelocal fascia, took home the night's top prize for Retailer of the Year. The accolade included a prize fund of £11,500, plus a charitable donation of £700.
Sakaria's store underwent two refits before it changed over from Lifestyle Express.
"I travelled up and down England looking at other stores," he said. "If you're going to invest thousands you've got to get it right.
"The award means so much to me and my brother Randeep. Without the backing and support from the Blakemore Wholesale team none of this would be possible."
Nick Rose, Blakemore Wholesale's stores group director, said Bmorelocal was on track to have recruited 30 stores by April.
"It's not about us, it's not about the business, it's about the retailers and helping their businesses grow," he said. "We want the best quality retailers, and events like this help us find them."
Click here to see a profile of Sakaria's award-winning store.