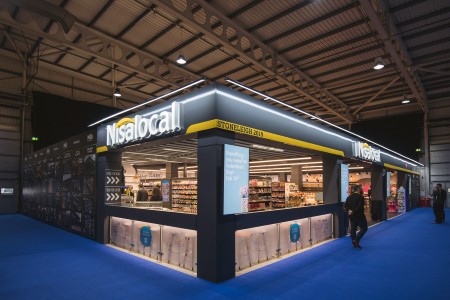 Nisa has invited partnered retailers and suppliers to attend its first 'Virtual Expo' in October 2020.
The news, announced in a letter seen by betterRetailing comes after the coronavirus caused the cancelation of its annual Stoneleigh expo earlier in the year.
The symbol group said the event will feauture opportunities for one to one supplier meetings, store tours, special deals, category insight, interaction with colleagues and other retailers and 'new elements only possible through a virtual platform.'
"The decision to host a Virtual Expo was driven by a desire to support partners and suppliers significantly impacted by the COVID crisis through a difficult and challenging time for the industry," read the letter.
No exact dates have been announced but Nisa revealed that registrations for the online event will open on 24 August, when further details about the event will also be shared.
The announcement comes after some Nisa retailers expressed concerns over price rises across the group's ranging and Nisa chief executive Ken Towle outlined Nisa's contingency planning for Brexit.
Find out more on our coronavirus information hub for retailers