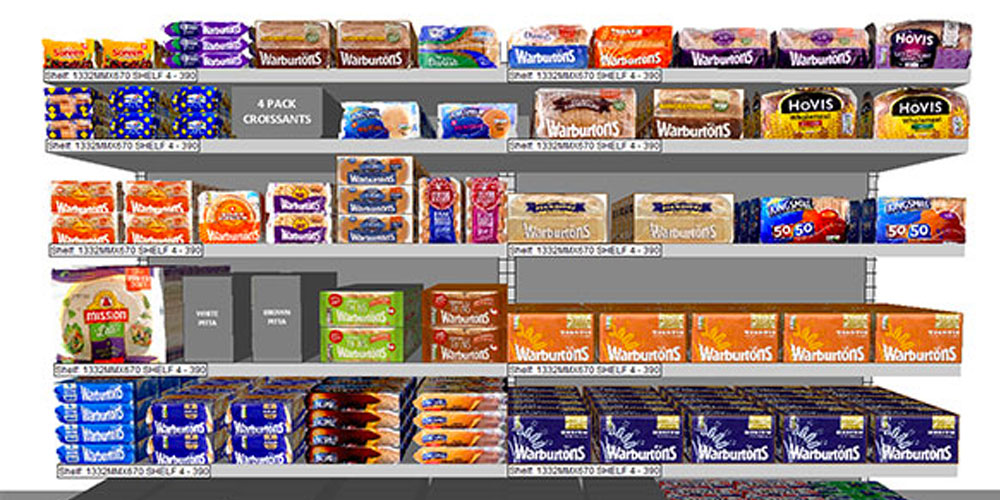 Warburtons has suspended deliveries to small independent stores as the baker struggles to manage the effects of the coronavirus on customer demand and its staffing.
Retailers told betterRetailing their deliveries were cancelled with less than 12 hours notice. Others said they received no prior warning at all.
Those that spoke to staff at the supplier claimed they were told the move was designed to protect supply into supermarket sites amidst driver shortages by introducing higher minimum order requirements for deliveries.
Coronavirus: Advice for retailers
James Brown, owner of Nisa local Beech Stores in Heysham, Lancashire told betterRetailing: "I had a call from Warburtons at 5pm yesterday to say I wouldn't be getting my delivery in the morning because they are suspending supply for two weeks so they can supply supermarkets.
"We're doing deliveries, elderly people rely on us. I've had people in self isolation on the phone crying because they can't get out the house and this is how a so-called family baker treats us."
Warburtons head of corporate and consumer affairs Tearmh Taylor confirmed that smaller stores had their deliveries suspended.
She said: "As a company that prides itself on its direct-to-store delivery, this is a really difficult decision to make and one we haven't taken lightly. We are looking at other ways we can support our smaller customers and have improved the stock available in wholesalers.
Coronavirus advice: how to manage social distancing in your shop
"We will also do our best to ensure isolated rural communities are impacted as little as possible as well. As soon as we can change things, we will."
Taylor added: "We are doing our best to bake and deliver as much food as possible, every single day. But it isn't easy, and we must also look after our own people. Our drivers are working harder and longer than ever before trying to get to as many stores as we can but we just don't have as many people as we would like to get to every customer we normally would serve."
A separate statement from Warburtons sent to stores on 19 and 24 March said bread demand was "well ahead of our production capacity" and revealed plans to cut down the number of lines produced to a core range.
It also began rotating daily production of remaining lines, including 400g Toastie, 400g Medium White, 400g Wholemeal, 800g Farmhouse and 800g Seeded Batch. The move means wholesale availability of core lines was cut to 0% on rotating days.
Coronavirus: how to provide a delivery service to support vulnerable customers
Ken Singh, owner of Mill Hill Stores in Pontefract, West Yorkshire: "Warburton's has stopped delivering to accounts with 20 or less items per delivery. I found out when mine didn't come this morning. I rang customer service and the lady told me this was supposed to happen in the future, but someone has decided to cut our accounts early."
Nimesh Patel, owner of Best-one Eldon Street, Preston also said he was informed that Warburtons' resources had been diverted to supply larger stores.
"Some people just can't get to the supermarkets. I totally understand it's a difficult time for all in our trade at the moment it's frustrating when you turn down loyal customers especially the ones that can't get to a supermarket," he said.
Coronavirus: Contactless cap to rise from £30 to £45
Greg Suszczenia, joint managing director of national wholesaler Parfetts also called on suppliers to recognise the role the convenience in supporting communities. He told betterRetailing last week: "This distribution channel must be supported because it massively over indexes in the demographics of those that are affected, particularly the elderly.
"Lockdown will be particularly tough for these people."
Several stores confirmed that they had switched supply to local bakers in order to meet customer demand.
Find out more on our coronavirus information hub for retailers