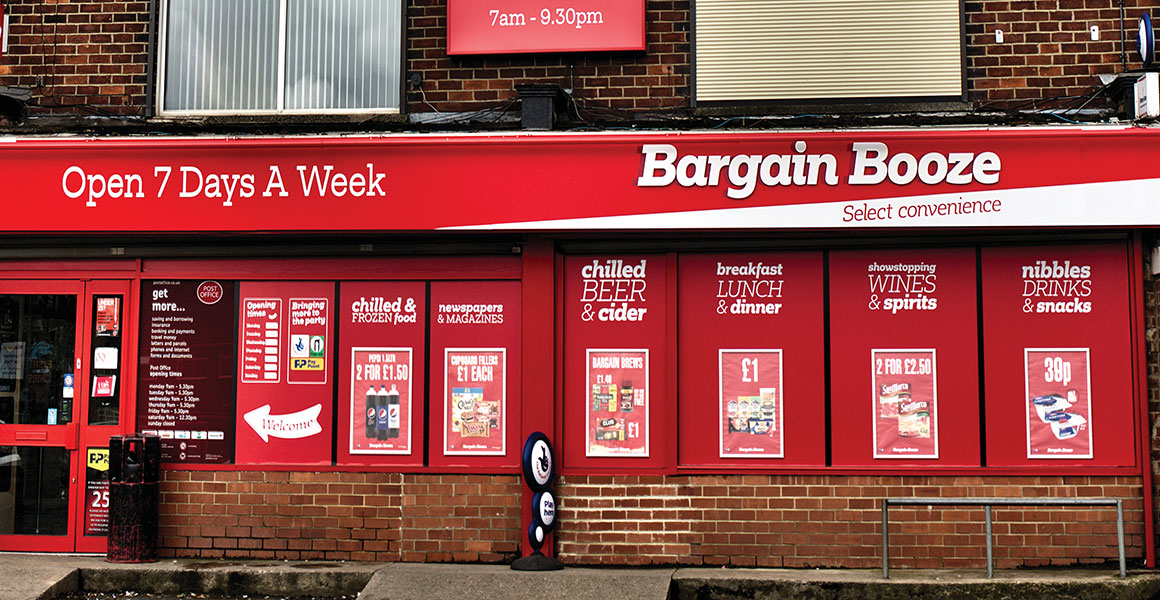 Bargain Booze retailers have seen availability 'return to normal levels' of more than 90% following Bestway Wholesale's £7.25m acquisition of Conviviality Retail more than a month ago.
Bob Gakani, of Bargain Booze Clay Hill Road in Basildon, Essex, said his availability had grown from 10% at the start of April to 95%. "My overall availability had been really poor when Conviviality announced it had gone into administration last month and it was difficult to run my business.
"Everything has returned to normal levels now and my business has been performing much better since Bestway bought Conviviality Retail."
Another Bargain Booze retailer, who asked not to be named, said he has also seen his stock increase to 90%: "Everything's gone back to normal now since the Bestway deal and availability levels in my store are above 90%.
"It's all been really good because there have been a lot of issues across the market in terms of overall availability and this helps resolve any potential worries. I run a few Bargain Booze stores and this has all been a relief."
Mr Gakani added communication with Bestway Wholesale has been positive. "You can't really fault Bestway because they've been really quick to help deal with any availability issues we have had and the communication has been fantastic.
"Bestway is in contact with us constantly to tell us what's happening within the business and they answer any queries we might have," he said.
Bestway's purchase of Conviviality Retail on 9 April came a week after the former Bargain Booze owner announced its intention to file for administration.
The ailing business had failed to generate the £150m necessary to settle £30m owed to HMRC alongside outstanding debt to creditors.