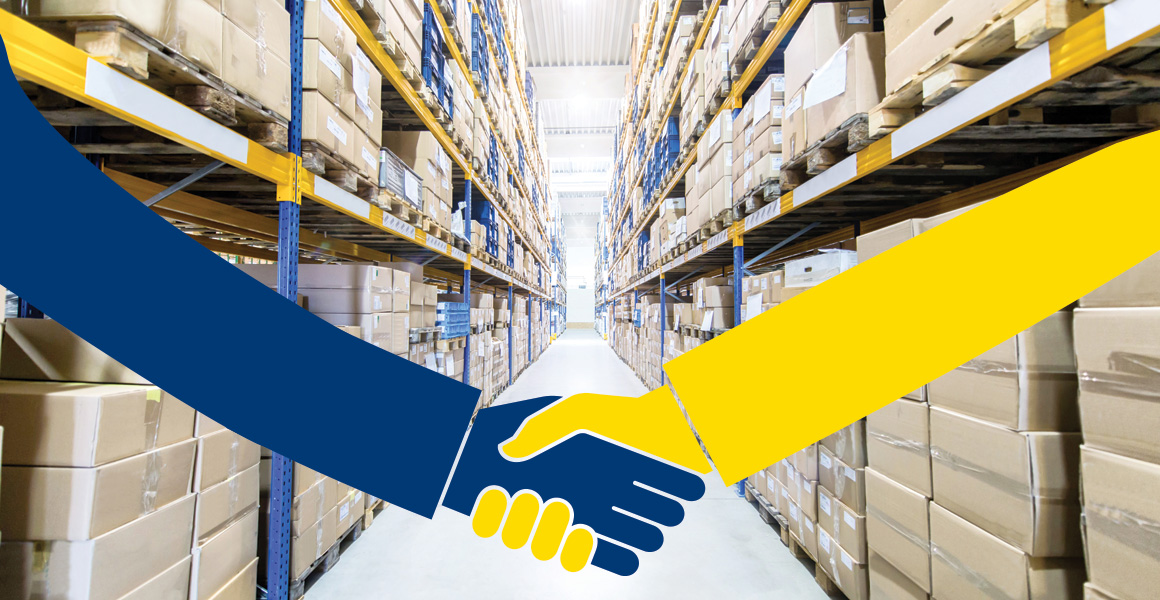 For months, RN has been following the ups and downs, tos and fros of the symbol and wholesale market. Bringing together interviews with the key players, expert analysis and RN specialist reporting, Tom Gockelen-Kozlowski tells the inside story of all the deals, mergers and collapses
Tesco-Booker
This particular period of consolidation began with the uniting of two immense companies: Tesco and Booker. Yet, while the firms involved are huge, there is an intensely personal story behind the merger which stole the headlines in January 2017.
Booker's chief executive Charles Wilson and Tesco's still-new boss Dave Lewis met at a golf club to first discuss and then agree to a merger between the two men's companies.
The two were friends from the latter's days in charge at Unilever and continued to hold a series of secretive meetings while both company's lawyers thrashed out the deal. The James Bond-style secrecy may have seemed over the top but days after the deal was announced, the collapse of Kraft Heinz's £115bn bid to take over Unilever suggested the cloak and dagger approach had been the right one.
Speaking to journalists days after the deal was made public on 21 February 2017, a visibly relieved Charles Wilson was happy to accept praise for a "text book" merger.
And he argued passionately the deal would be good news for the industry: "Booker has got real wholesaler expertise which we want to preserve and grow. Tesco has retail expertise and bringing some of the benefits to all independents is something that will help them."
Yet the deal still faced controversy and criticism, being loudly denounced by – among others – independent wholesale boss Steve Parfett.
Last August, he told the This Is Money website: 'It will create some tremendous problems for the wholesale market. It will also cause some huge headaches for major grocery suppliers because at the moment they get a much better price for their goods from the wholesalers than they do from multiple retailers."
Others look further back, arguing Tesco has had a malign influence on independent retail for far longer. Bill Grimsey, the former Iceland boss who is currently writing his second report on the future of the high street points back almost two decades.
"There are some of us who said way back in the early noughties that Tesco should never have been allowed to purchase One Stop, Dillons and Day 'n' Night stores," he says of the supermarket's 2001 purchase of what became much of the Tesco Express estate.
Mr Grimsey says the CMA decision to allow the Booker-Tesco merger through will be, in his mind, similarly negative for the industry.
"You have to conclude that Tesco and Booker could do that to control pricing and competition in an unfair way," he says.
Both Tesco and Booker have repeatedly argued their merger will not adversely affect the competitiveness of the industry. In December, the Competition and Markets Authority cleared the merger and in February the deal was finally concluded.
Last week, one of the first Tesco developments for independent retailers was revealed: 30 Tesco
own-brand labels will be re-labelled for Booker brands and trialled in stores.
Palmer & Harvey
"No one wants to say it but I will: it was bad management," says David Gilroy, former Bestway director, of the spate of collapses in recent months.
"Palmer & Harvey is the classic example. How can you take a business that has £5bn a year turnover and lose money? As with Conviviality, it is the failure of senior management to steward the business in a responsible way, which has led to job losses and, in P&H's case, supplier debt."
Such stinging criticism may be bold, but off the record, suppliers, wholesalers and retailers appear to agree that the company's collapse was a unique, calamitous event.
In the immediate aftermath wholesalers of all kinds came together to stock retailers' shelves and at the Federation of Wholesale Distributors' Gold Award annual gala dinner less than a week later, talk on and off stage was of the pride at the response.
Comparing industry reaction to recent issues with Conviviality, Blakemore and KerryFresh, Bestway chief executive Martin Race said: "The trade hasn't come together in the same way because Palmer & Harvey was a much bigger crash."
Although rumours of difficulties (and a refinancing deal announced seven months previously) meant Palmer & Harvey's dire situation wasn't a surprise, the tight-lipped approach of its senior management and sheer scale of the company meant its collapse was shocking to the industry.
Administrators Price-waterhouse-Coopers have since revealed that among its more than £700m of debt, the company owed £3.5m to Red Bull, £17.4m to Coca-Cola European Partners and £66m to tobacco firms JTI and Imperial Tobacco.
Co-op/Nisa Co-op/Costcutter
There is an admission from both Nisa and Costcutter leaderships that there is work to do in regaining trust of the retailers who suffered as availability issues (and then the post-P&H full collapse of supply in some cases) came to define their service.
Co-op became the front-runner – overtaking Sainsbury's – for a deal with Nisa in October 2017. One month later Nisa retailers gave the move the green light while Co-op stepped in to supply Costcutter stores in the aftermath of P&H's collapse.
In 2018, however, there is a sense from both companies that they are looking for a clean slate – even if the market remains volatile.
At this month's Stoneleigh event, Nisa's chief executive Arnu Misra told RN: "We can't take anything for granted. With everything going on that's not in our control, we've just got to make sure we deliver, come back to the basics day-in day-out. We're fighting on a number of fronts, we've just got to keep it simple."
Darcy Willson-Rymer, chief executive of Costcutter, said the company was aware that consolidation was on the horizon for a number of years, but that it was the grocer-led nature of it which had taken the business by surprise. An optimist, he believes the links with grocers will help independent retailers "maintain competitiveness" in an otherwise difficult market.
And although the Co-op's supply chain also stabilises the businesses after the difficulties with P&H, Mr Willson-Rymer doesn't believe the move will be a cure-all for the business:
"As the dust settles, it will quickly become clear that consolidation was never going to guarantee success in itself. Responding to changing shopping behaviour and the impact of regulatory pressure is arguably of far greater importance and is where the future of competition really lies."
The Co-op-Nisa merger remains subject to CMA approval.
Bestway/Conviviality
As the second biggest wholesaler in the UK, Bestway was always going to react to the Tesco-Booker deal, particularly after the fall of P&H and the moves by the Co-op group made the market, from their perspective, a transformed one. Martin Race says it is a strength of the business that they could do this at their own pace and in their own way:
"As a business we are not beholden to the city or external shareholders so can make decisions which are right for the business and our customers without outside interference. If an opportunity comes up which means we can get stronger – rather than bigger – then we will look at it."
This strategy does not mean the firm is against quick moves, as the company's £7.5m purchase of Conviviality Retail's Bargain Booze, Wine Rack and Select Convenience stores this month highlighted.
The demise of Conviviality is an Icarus-like tale and the story behind it is only gradually emerging. As recently as December the company was taking part in the P&H corpse-picking, acquiring Central Convenience for £25m. The company also trumpeted its 2017 financial figures, but its 85% jump in turnover, which then looked market-defyingly strong, would only later give credence to those who said the company "grew too fast".
A "forgotten" tax bill of £30m, an inability to find credit and the disappearance of investor confidence led to a swift, ruthless end for the company.
Phil Carroll, an analyst at Shore Capital, told the Financial Times on the day of its collapse that he was "lost for words" at Conviviality's demise.
So, Bestway stepped in and bought the company's retail division for £7.25m, thereby saving 2,000 jobs and adding three new fascias and more than £1.5bn in revenue.
Today's
Independent wholesale has widely been assumed to be the big loser of consolidation. Today's managing director Darren Goldney doesn't agree.
"A glass half empty analysis would be 'oh dear, Tesco is getting big and Amazon are here – poor little independent wholesaler. How will they compete?'
"But from a glass half full approach our supply partners' choice of route to market is going down," he says.
The argument put forward by him and others is that as the grocer-merged symbol and wholesale groups rationalise their ranges in search of efficiencies, suppliers will be looking for access to consumers through new routes. And in the negotiations that follow it will be the wholesalers' buyers whom hold all the best cards.
Darren Goldney, managing director at Today's Group, has coined the term "cross-consolidation" to describe the nature of these changes.
He says: "Historically, deals such as Booker buying Nurdin & Peacock were a good example of two relatively similar organisations and one squeezes the other out of the market. There's only certain players left but we've now got to a point of cross-channel consolidation. Tesco-Booker is a paradigm shift: a wholesaler with a retailer that wants to get into foodservice. You can argue it's the same with Nisa and Co-op and who's to say that someone doesn't come in and buy Co-op? The buyer could come from a totally different industry or at least one that is considered ring-fenced from what we do. The market is not finished but it's changing."
In response, Today's is investing in a new intranet for wholesalers to share best practice and is looking to recruit new retailers with a virtual reality store development pitch. But suggestions have been made about Today's and its large rival buying group Landmark.
Darren Goldney bats away the idea: "We're trying to focus on not just being better than Landmark or Sugro but by being better than our wider competitors. If we do that, all I'll say is that I think our group will get bigger."
Blakemore
After months of retailer reports of disinvestment and lack of stock in Blakemore depots, the company put the entire wholesale division up for sale last month.
One industry insider was scathing of the company's management. "They weren't clear on what their business model was. They bought BA Cash & Carry a few years ago and they've destroyed them. Previously, they were profitable businesses and making a lot of money. Since Blakemore took them over, sales have substantially reduced. The Blakemore model isn't working – it's losing sales and market share to competition."
As reported this week, RN has since learned that Bestway was close to purchasing the depots but has walked away, putting the depots and the retailers who rely on them at continuing risk.