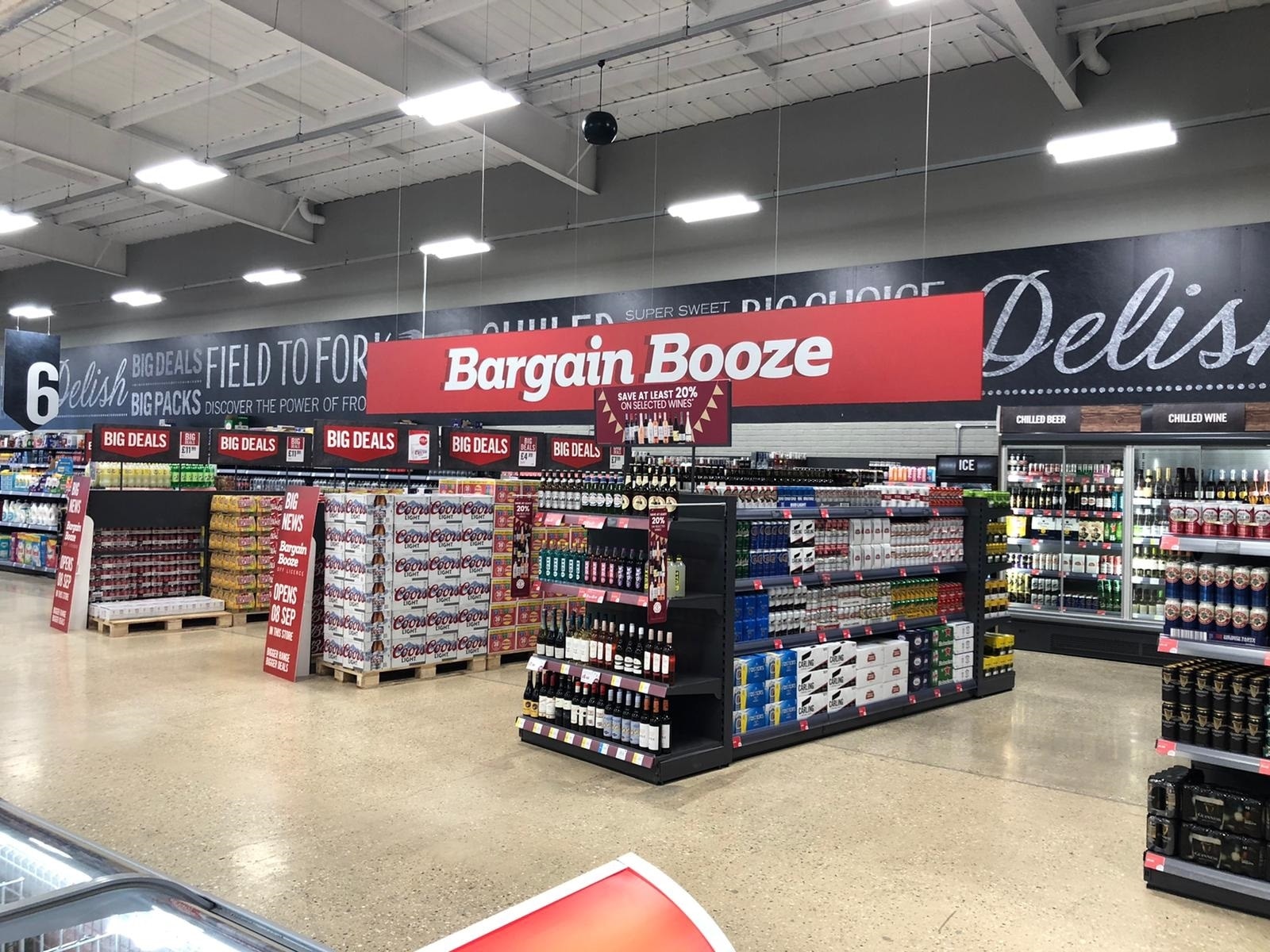 Bargain Booze and Iceland have started a trial which will see the convenience chain's branding on alcohol concessions throughout the multiple's Food Warehouse stores.
The partnership is expected to double the range of beers, wines and spirits in Iceland's Food Warehouse sites, which offers customers access to bulk-sized products unavailable in the company's normal supermarkets.
Trials began in stores in York, Poole and Cheltenham on 8 September, and includes promotions from Bargain Booze alongside a range of more than 1,000 products. More Food Warehouse stores are expected to get the Bargain Booze concessions.
Bargain Booze Atherton delivers on customer service
Bestway Wholesale managing director Dawood Pervez said: "This partnership is a very significant move for the Food Warehouse and ourselves, and has evolved from a mutual passion to offer consumers new ways to shop – through leveraging the power of two big brands under one roof.
"It will enable the Food Warehouse customers to enjoy great choice and value by offering them the best of both worlds.
"What is also important is that this trial works for both parties as we mirror our professional values. Iceland is all about delivering big brands, foods you can trust and innovation for amazing value. Here at Bestway we pride ourselves on those same principles and our Bargain Booze brand leads the way in bringing choice and on-trend off-licence products to consumers."
Read more about symbol groups and wholesale