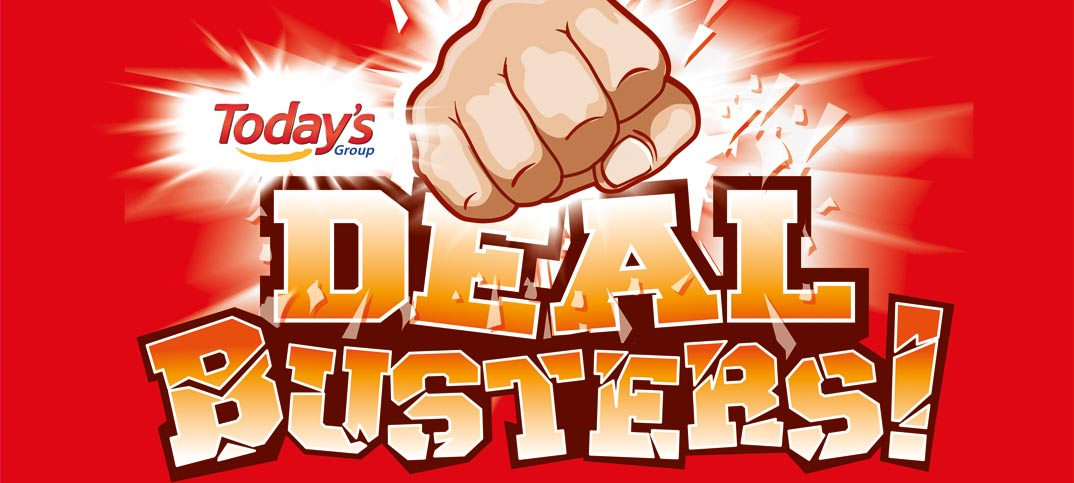 Today's Group is promising to give away £60,000 worth of prizes to retailers as part of its new Today's Deal Busters trade days being launched next year.
The Today's Deal Busters initiative will roll out across the company's wholesale member depots from March and will give two store owners the chance to win £12,000 worth of stock.
Other incentives include a digital 'spin the wheel' game, offering players the chance to win money off their wholesale shopping, coupons and free cases of products, and the return of a Batak Lite touch pad game giving away further gifts.
Today's will support the trade days with one-off deals, which will be promoted to retailers using the group's 'Plan for Profit' digital app.
A full list of dates and locations for the Deal Buster days will be available on the Today's website and social media channels.