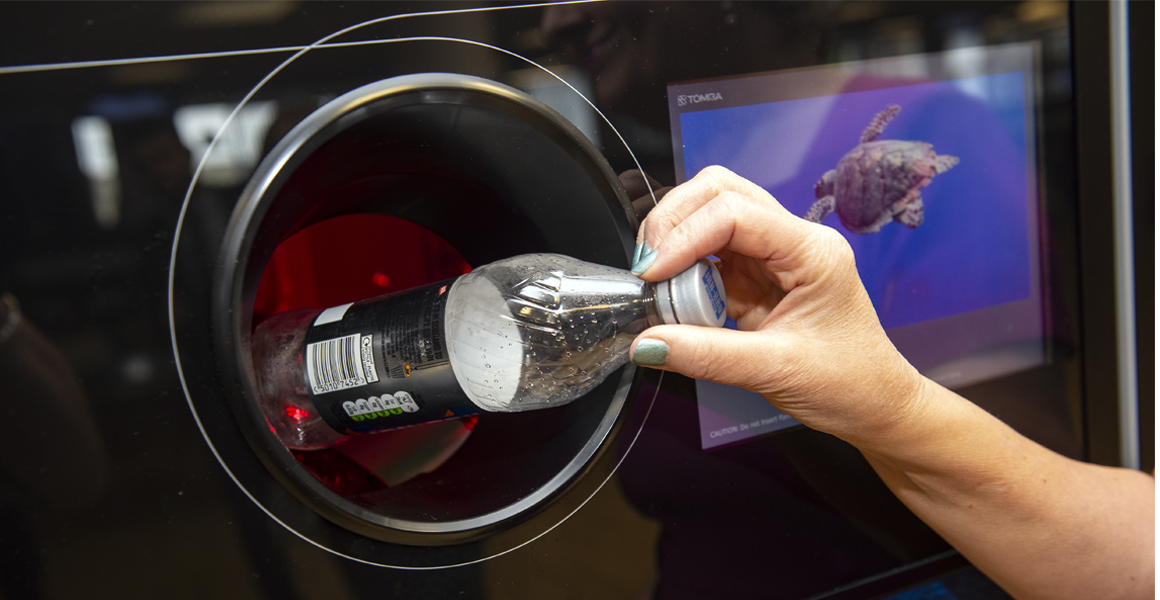 Experts have claimed Scotland's deposit return scheme (DRS) is likely to be pushed back by another nine months.
The announcement will be delayed until after the COP26 Climate Change Conference in Glasgow to avoid embarrassing the Scottish government, they said.
Reverse vending machine (RVM) suppliers suggested the move by the government is likely to push the start date well into 2023.
Rollout
In March, minister for rural affairs and the natural environment Ben Macpherson confirmed the government would be conducting "an independent gateway review" into the July 2022 go-live date due to the impact of the coronavirus pandemic.
This marked the second time the scheme had been delayed, with a 15-month pushback first announced in March 2020.
Although not yet confirmed, RVM supplier Envipco's managing director, Spencer Roberts, said a potential nine-month delay is likely.
Read more deposit return scheme (DRS) news and advice
Speaking at the Scottish Grocers Federation's (SGF) annual conference in Glasgow last month, he said: "We are looking at a potential nine-month delay, which will mean the scheme could be rolled out any time between April to June 2023."
Last month, a senior source told betterRetailing a decision was expected early this month, but new reports suggest an announcement won't be made until after the UN Climate Change Conference (COP26) set to take place in Glasgow between 31 October and 12 November.
Newly appointed scheme administrator Circularity Scotland Limited (CSL) and the Scottish government refused to confirm whether the speculation was correct when asked by betterRetailing.
Decision making
Tomra's managing director, Mark Brill, has predicted 90% of convenience stores won't automate using an RVM.
"On-the-go transient stores won't get as many bottles back as neighbourhood stores," he said. "A neighbourhood store is going to get more of what they sell back."
He went on to acknowledge the challenges facing smaller-sized retailers who will struggle to house a machine.
"Fundamentally, these machines are designed to be inside, but if you can create an environment outside then they can be put there, too," he said. "We might see a lot of machinery put in outside housing, but it needs to protect your asset at night because you won't be protected by accidental damage."
Next-gen reverse vending machines from Ecovend
Handling fee CSL is yet to confirm the handling fee that will be awarded to retailers when a bottle is returned.
Spencer championed SGF chief executive Pete Cheema for his continued pressure in highlighting the need for different handling fees based on store size to make the scheme fair for all independent retailers taking part.
"Pete has said a number of times how not everybody should get the same handling fee because smaller sized stores will be disproportionately impacted," he said. "Some should be paid more."
Collection frequency
Brill said he expects the frequency of collections will be decided by CSL on a store-by-store basis.
"It's been indicated the collection rate will depend on the volume the store is collecting," he said. "The logistics will be dependent on the specifics and where you are located in the country."
NFRN backs UK DRS scheme for 2024 with caution
When asked if participating stores would be responsible for logging the number of bottles returned, Brill said: "A machine will do this for you, but there's a chance you might take back noncompliant items."
He warned: "It will be so important for retailers to make sure they are asking producers what the clear difference is between what's compliant and what's not. They will need to educate themselves because, otherwise, customers might try to argue they bought the bottle from the premises when they didn't."
Home delivery
Retailers operating a DRS, alongside home delivery will be responsible for collecting all bottles sold through the service.
Spencer acknowledged this will present challenges to stores. "We have had one retailer tell us that they will make the decision to stop selling drinks altogether as they don't have the capacity to collect them," he said.
"However, a larger retailer said they will set up a DRS collection vehicle fleet to carry out the task."
Read more news and advice on sustainable retail