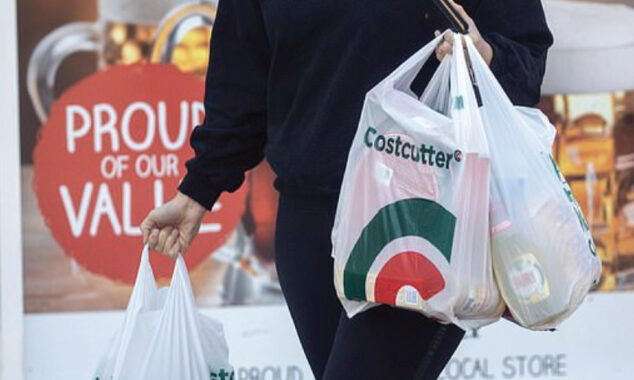 Nearly half of independent retailers surveyed are failing to comply with the new 10p plastic bag charge in England.
Last month saw the single-use carrier bag charge made mandatory in shops of all sizes in England, while the charge also doubled to 10p.
Test purchasing by betterRetailing in 25 shops across southern England found 44% of stores had failed to comply with the new law by offering bags free of charge.
NFRN creates series of posters ahead of 10p carrier bag charge
Retailers told betterRetailing they were risking a loss in trade as public knowledge about the carrier bag charge was limited.
One store owner, who asked not to be named, admitted to knowingly breaking the law due to pressure from customers. They said: "I am having issues due to the new rules, which is causing me to lose customers.
"Some customers understand the rules and pay for the bag, but some are not as understanding, they think that we are making our own rules.
"We are trying to raise awareness that the rules have changed. We are giving some customers free bags for the first time and telling them from next time they will be charged."
10p plastic bag charge in all English stores delayed
However, Mitz Patel, of Meet & Deep News in Twickenham, has used the charge as an opportunity to stand out in the local community. He told betterRetailing: "We are giving our customers the option. If they want to pay for a bag, they can, and if they don't, or can't afford to, we offer to pay for it on their behalf.
"All the money goes to charity; we are picking a local charity every three months to donate to.
"We also operate a recycling process in store, so people can bring their spare plastic bags to us. We will then sanitise them and reuse them.
"When we give out a recycled bag, we tell the customer that it is a recycled bag that has been used before – it promotes the idea of people reusing bags instead of throwing them away."
ACS calls for clarity on impact of disposable cup take-back scheme
Ken Singh, of BB Nevison Superstores in Pontefract, tells his customers about the charge at the till. "I make them aware it's now law. It also helps reduce the likelihood of increased card transaction charges to me, as I can put the bag through with the items they purchase."
All three major convenience retailer trade groups have produced free posters that help stores communicate to customers that the new law has taken effect.
NFRN members are encouraged to print the posters on the federation's website and place them at their counter to advertise a 'bring your own bag' policy to their customers.
A convenience industry policy expert warned compliance tests of the new charge will be carried out by local authority inspectors, with potential fines for retailers found to be breaking the law.
Read more news and advice on sustainable retail