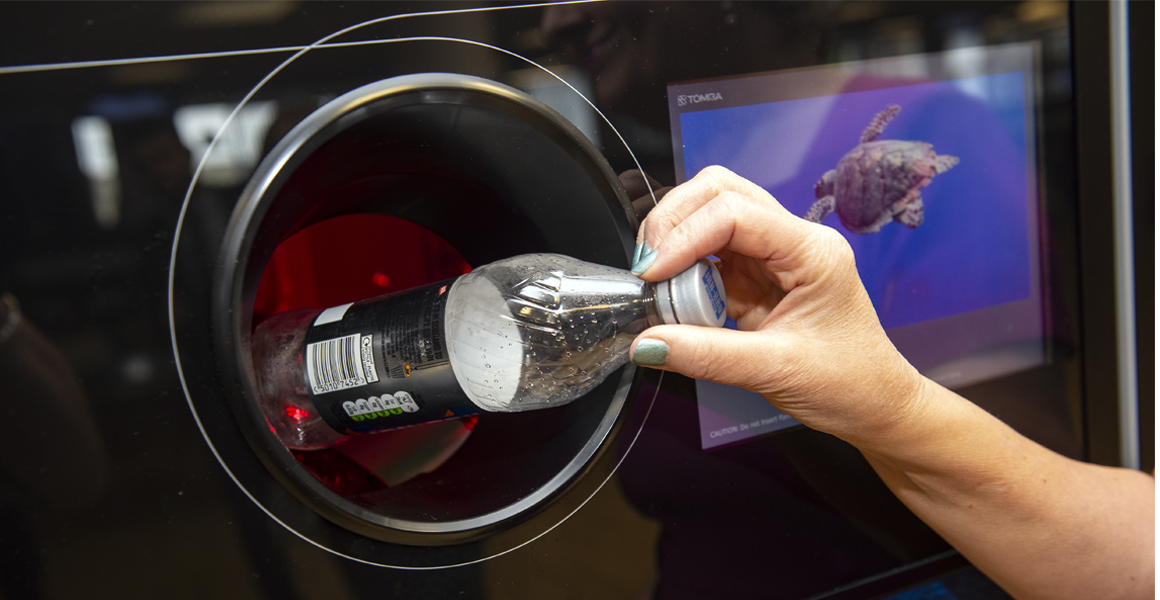 New speculation hints the Scottish deposit return scheme (DRS) could be pushed back to as early as March 2023, leaving retailers not enough time to prepare.
Last month, reverse vending machine (RVM) suppliers said they were anticipating a nine-month delay, meaning a roll out anytime between April to June 2023.
However, a senior source confirmed to betterRetailing.com the Scottish Retail Consortium (SRC) has proposed a go-live date of between March 2023 and October 2023 to the government.
"Of course, you could say this is only a few months different, but I'm concerned the government could use the option of March as an excuse to roll-out earlier," they said. "I know they aren't pushing for that earlier date, but it could have an unintended consequence."
SRC's head of policy, Ewan MacDonald-Russell responded to the claims: "Retailers, along with the rest of the drinks industry, want to deliver a Scottish deposit return scheme which is ambitious and effective in targeting litter, delivering high quality recyclate, and of course changing consumers attitudes to recycling. Our Members have already invested significantly in the infrastructure and resources to ensure stores are able to take back containers once the scheme becomes live. Many retailers are also large producers, so we are also working to ensure we have the right systems in place to ensure full compliance with the scheme.
"However, despite the significant investment of time and capital which has gone into the scheme, regrettably we are not in a place where we are confident the industry will be ready for a July 2022 launch. The impact of the Covid-19 pandemic, alongside EU exit and the UK Government's decision to make the 20p deposit liable for VAT, have all delayed the implementation process. We therefore would support a delay to Summer or early Autumn 2023. At this time, we would not support a longer delay to the scheme as we recognise the urgency to deliver a successful scheme.
"Scotland's retail industry is straining every sinew to make the deposit return scheme a success. With a pragmatic approach from the Scottish Government we believe we can deliver a world-class scheme to improve the circular economy and support a sustainable green recovery."
betterRetailing.com previously reported it was understood an official announcement by the government won't be made until after the UN Climate Change Conference (COP26) set to take place in Glasgow between 31 October and 12 November.
A senior source revealed the Scottish Parliament is currently in recess and reconvening on 25 October, highlighting that if a decision is to be made, it will be a week before the event.
"Everything is still up in the air, but I know officials have been hinting very strongly that they have been pushing ministers for an announcement to happen this month," they said. "I don't know why they just wouldn't wait until after COP, otherwise it seems like a big gamble."
In March, the minister for rural affairs and the natural environment Ben Macpherson confirmed the government would be conducting "an independent gateway review" into the July 2022 go-live date due to the impact of the coronavirus, marking the second time the scheme has been pushed back.