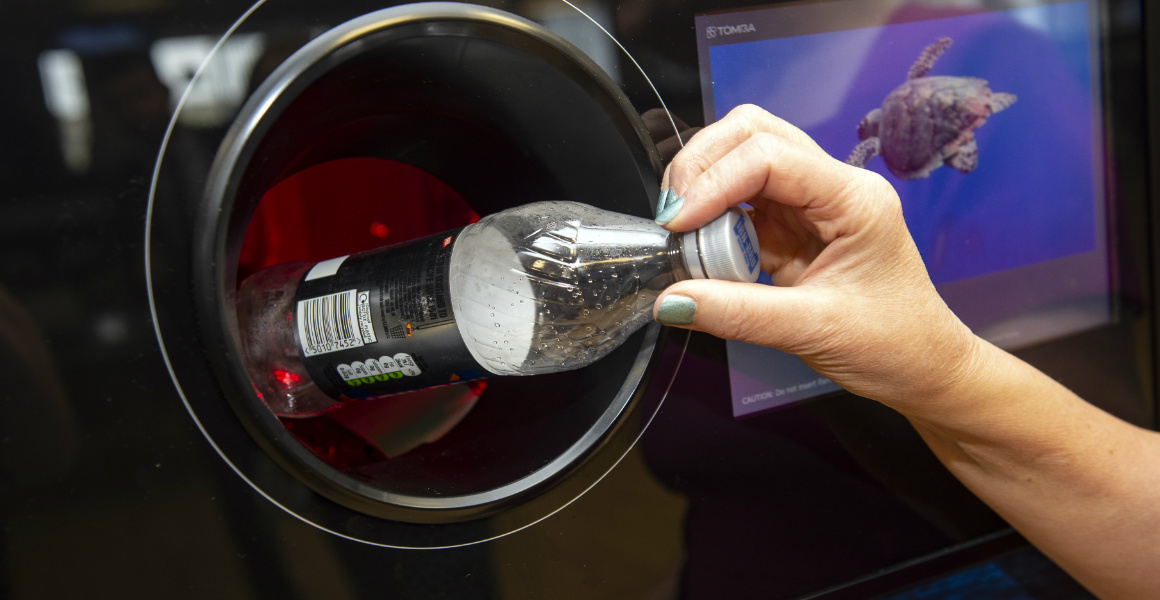 The soft drinks manufacturers planning to run Scotland's deposit return scheme (DRS) have been revealed for the first time.
RN has uncovered that Circularity Scotland Ltd was set up in November by a legal firm and a former Zero Waste Scotland (ZWS) employee acting on behalf of supplier trade groups and manufacturers.
Sources confirmed the company is intended to become the administrator that will run the bottle return scheme and decide how much stores will get paid for handling returns.
DRS advisory group established
After challenging soft drinks suppliers on their involvement in the project, a statement from a trade association on behalf of Circularity Scotland confirmed the founding members.
The statement said the company was comprised of companies and trade associations, including AG Barr, C&C Group, Coca-Cola European Partners, Highland Spring Group, British Beer and Pub Association, British Soft Drinks Association and Natural Source Waters Association.
A statement sent to RN last week on behalf of the parties said: "For some time a group of leading drinks producers in Scotland and trade associations representing the beer, natural source water and soft drinks sector have been collaborating to develop an independent, not-for-profit scheme administrator to operate DRS in Scotland."
Despite the administrator being able to dictate how much retailers will receive in commission, no retailer or retail group is currently part of Circularity Scotland Ltd.
AG Barr & CCEP alleged as running for DRS role
A statement from the company to RN read: "We are in open and constructive discussion with retailers and the wider supply chain, and in anticipation of submitting an application to be a scheme administrator we have registered the name Circularity Scotland Limited with Companies House."
ZWS is a Scottish government-funded body tasked with helping to implement DRS in the country. Donald McCalman was the "start-up director" of ZWS until October, when he left and founded his own consultancy company, Hope Bay Consulting.
Three months later, the former employee of the government-sponsored ZWS was the director of the soft drinks manufacturer-funded administrator bid – Circularity Scotland Ltd.
Industry silent on DRS commitment
ZWS said while McCalman had been working with ZWS on "a temporary contract", ZWS has "no representation" on the suppliers' bid to operate the scheme.
A statement from ZWS read: "Anyone who wants to operate as a scheme administrator will first need to apply to the Scottish Ministers for approval. A coalition of drinks producers and trade bodies has notified the Scottish government of its intention to apply to be a scheme administrator."
Exemptions for stores open
DRS is expected to be rolled out in Scotland in July 2022, following a 15-month delay last March due to the coronavirus.
The news around suppliers' scheme administrator plans comes in the same week as the Scottish government published its application process for retailers to become exempt from taking part.
ZWS programme manager David Barnes told RN last year that the government would support an exemption for a retailer who agrees an alternative returns point with another premises.
An exemption could also be granted if it's physically impossible to operate a returns point without compromising other legislation, including health and safety, or food standards.
Scottish government to publish DRS exemptions guide
At the time, Barnes said retailers should expect the Scottish government to make a "formal announcement in January 2021 on how it would work".
However, a source told RN that while the exemptions process is technically live, the government is not publicising the process because "it's subject to change due to a number of undecided variables". The source warned stores to "hold off applying" until these are resolved.
They said decisions were still yet to be made on handling fees; how a retailer should facilitate agreeing an alternative returns point; the cost of reverse vending machines; and how returned bottles are to be collected.
Scotland: DRS drinks margins fears
"All of these points will make a difference for retailers when considering whether they want to be part of the scheme," they stressed. "I've been hitting my head against a brick wall because no solutions have been agreed."
Previously, a source within an advisory group meeting revealed the Scottish government had proposed that it's the responsibility of the retailer to assess the safety of the route for customers to their alternate return point once confirmed.
Despite this, an industry source confirmed to RN last week: "The Scottish government have decided to drop this element which will be big relief for retailers, and is probably the only win to come out of all of this."
Read more about sustainable retail