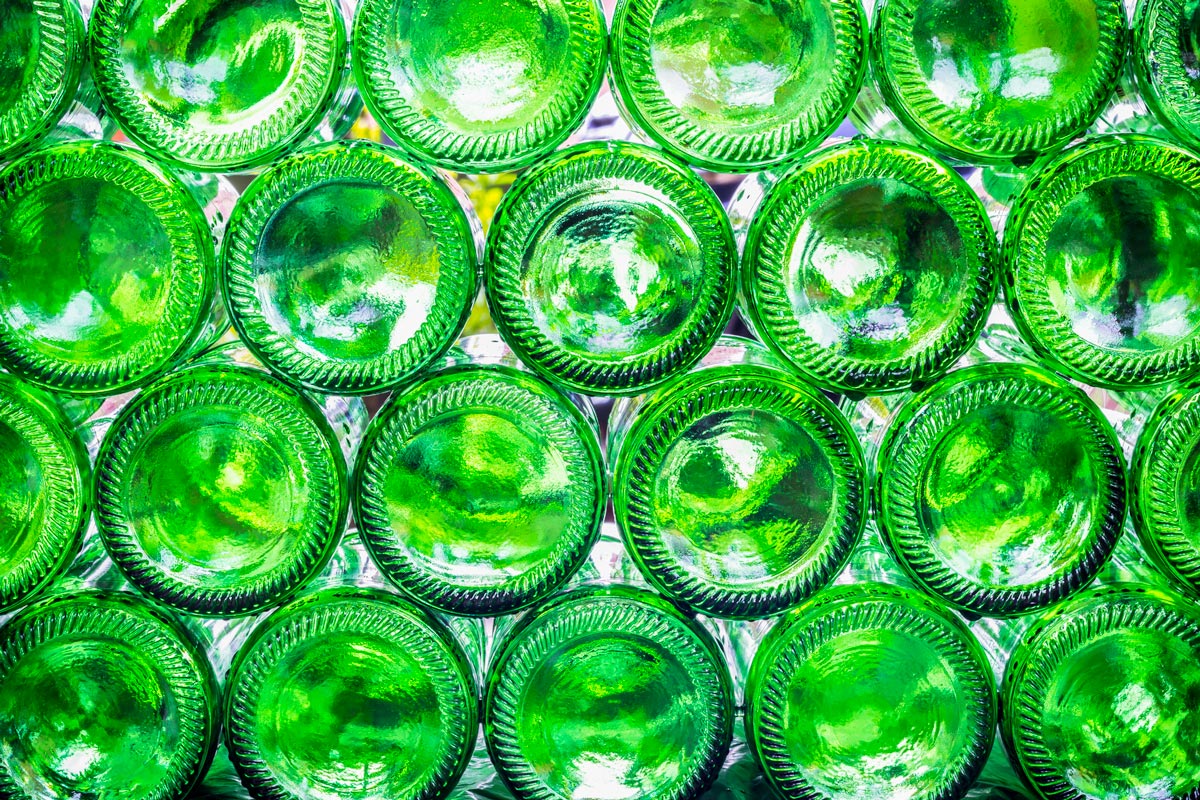 The list of drinks producers, retailers and trade associations which have joined together to establish Circularity Scotland Limited has been revealed. The new not-for-profit organisation is seeking to operate Scotland's proposed deposit return scheme (DRS).
The Scottish government plans to introduce the deposit return scheme in 2022, requiring consumers to pay a 20p deposit on each glass, can or PET plastic containers purchased, which is then reimbursed when the empty container is returned.
Circularity Scotland is being founded by a combination of companies and trade associations representing their broader drinks-producer and retail members.
MPs launch inquiry into introduction of DRS outside Scotland
If approved by the Scottish government, the company will seek to work with companies throughout the supply chain to help deliver a scheme expected to collect more than 90% of drinks containers in Scotland.
Donald McCalman, interim director of Circularity Scotland, said: "This is an important moment in the move to deliver a deposit return scheme in Scotland. We have a shared vision for a scheme that delivers truly impactful environmental benefits and contributes to a circular economy in Scotland.
"We're confident that our not-for-profit company can help to operate a DRS system that works for everyone. The DRS will provide huge environmental benefits for Scotland and accelerate the Scottish Government's commitment to achieving Net Zero carbon emissions by 2045."
Suppliers bidding to run Scotland's deposit return scheme revealed
Stuart Reddish, NFRN national president, said: "As the first retail trade association to support the introduction of DRS in Scotland, we are delighted that we have reached this important milestone in the introduction of a scheme.
"Our members, news and convenience retailers across Scotland, will be working in their communities to provide return points and to help Scotland achieve its target of a 90 per cent return rate."
Circularity Scotland initial members
The companies and trade associations that initially comprise Circularity Scotland are:
Producers
A.G. Barr plc, AB InBev UK Limited, Accolade Wines Limited, Asahi UK Ltd, Britvic Soft Drinks Limited, Coca-Cola European Partners Great Britain Limited, Danone Waters UK & Ireland, Heineken UK Limited, Highland Spring Ltd, Lucozade Ribena Suntory Ltd, Nestlé Waters UK, Refresco Beverages UK Limited and Tennent Caledonian Breweries UK Limited.
Retail
Co-operative Group Limited, Lidl Great Britain Limited, Marks and Spencer plc, Sainsbury's Supermarkets Limited, Tesco Stores Limited and Wm Morrison Supermarkets plc.
Retail and wholesale trade associations
Association of Convenience Stores, National Federation of Retail Newsagents, Scottish Grocers' Federation and Scottish Wholesale Association.
The British Beer and Pub Association
Members include: Keg Logistics, Admiral Taverns Ltd, Adnams, Budweiser Brewing Group UK&I, Arkell's Brewery, Asahi UK Ltd, Black Sheep Brewery, Brakspear Pub Company, Budweiser Budvar UK, C&C Group PLC, Caledonian Hertaible Ltd, Cermons Brewing Ltd, Carlsberg UK, Daleside Brewery, Daniel Batham & Son Ltd, Daniel Thwaites PLC, Diageo PLC, Everards Brewery Ltd, Frederic Robinson Ltd, Fuller, Smith and Turner PLC, George Bateman & Son Ltd, Gray & Sons, Greene King, G1 Group, Hall & Woodhouse Ltd, Harvey & Son (Lewes) Ltd, Harviestoun Brewery, Heavitree Brewery PLC, Heineken UK, Heron & Brearley Ltd, Hogs Back Brewery Ltd, Holden's Brewery Ltd, Hook Norton Brewery Co Ltd, Hydes Brewery, Innis & Gunn, J.W. Lees & Co, Joseph Holt Ltd, Laine's Brewery, Liberation Group, Marston's PLC, McMullen & Sons Ltd, Molson Coors, Hawthorne Leisure, Palmers, Punch, RW Randall Ltd, Rosemount Taverns, S. A. Brain & Co Ltd, Shepherd Neame Ltd, St Austell Brewery Co Ltd, T&R Theakston, Thomas Hardy Brewing & Packaging, Timothy Taylor's & Co Ltd, Titanic Brewery, Trust Inns, Wadworth & Co Ltd, Wells & Co, Woodforde's Brewery, and Youngs & Co's Brewery.
The British Soft Drinks Association
Members include: AM Fresh, Aston Manor, Belvoir Fruit Farms, Clearly Drinks Ltd, Corrigan's Original, Cracker Drinks Co, Encirc, Fentimans, Fruits of Jannah, Global Brands, Good Natured (Happy Monkey) Ltd, Holy Industries, innocent, Jolly's Drinks, Kingsland Drinks, Kingsley Beverages UK Ltd, Nexba UK, Nichols plc, PepsiCo International Ltd, Princes Gate Spring Water Ltd, Princes Ltd, Purity Soft Drinks, Radnor Hills, Red Bull UK Ltd, Roxane UK, SHS Group Drinks Division, Sneak Energy, Stute Foods, Symrise, Tata Consumer Products, Tropicana UK Ltd, Vitamin Well, and The Wonderful Company.
The Wine and Spirit Trade Association
Members include: Accolade Wines, Awin Barratt Siegel, Distil PLC, Harpalion Spirits Ltd, Keepr's, One Gin, Renegade Urban Winery, Alpine Wines, Bancroft Wines, Jensen's, California Wines, Digby Fine English, Fox & Fox Mayfield, and Gordon & Macphail.
DRS advisory group established
Since Norway introduced a deposit return scheme in 1999, it is now recovering 98% of PET plastic bottles.
The plastic and glass bottles and aluminium cans collected by Circularity Scotland will be recycled and fed back into the production cycle for new bottles and cans.
The scheme is projected to cut 4 million tonnes of CO2 equivalent emissions over 25 years.
Read more about sustainable retail