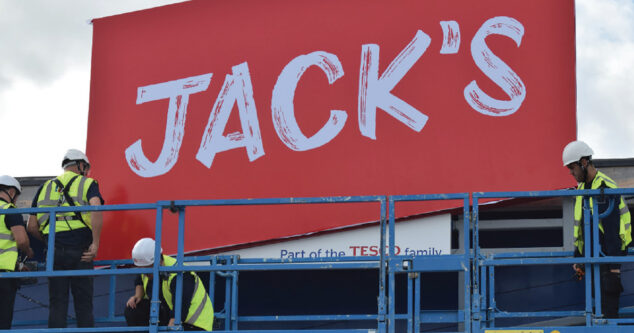 Tesco is to discontinue its Jack's store format, leaving the brand available as an own-label product across Booker stores.
Of the 13 Jack's stores opened since its launch in 2018, six will be converted to Tesco superstores. The remaining seven branches will be closed entirely. Tesco launched the brand as a model designed to compete with the discounters. A trial of the format as a symbol group was subsequently discontinued in 2021.
Tesco confirmed the brand would continue as an own-label across Booker's independent retail estate. The multiple's UK and ROI chief executive Jason Tarry said: "We have learnt a huge amount from Jack's and this has helped Tesco become more competitive, more efficient and strengthened our value proposition, including through the launch of Aldi Price Match. In turn, this has enabled us to consistently attract new customers to Tesco from our competitors over the last two years and we know they increasingly recognise the value they can find at Tesco.
"With the learnings from Jack's now applied, the time is right to focus on ensuring we continue to deliver the best possible value for customers in our core business. Our Jack's brand will continue to be sold across Booker and our symbol brands, bringing great value and quality to even more customers. We want to thank our Jack's colleagues for all they have done and taught us. Our priority is to find roles within our wider business for all the colleagues who want to stay with us."