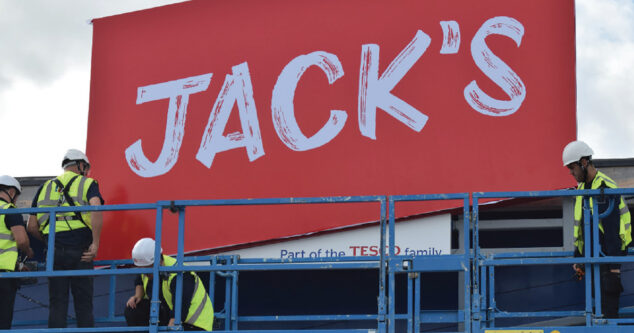 Tesco has confirmed the Jack's range is to replace Booker's own-label lines where they have "lost their relevance".
Last year, Booker began a phased replacement of Happy Shopper, Euro Shopper, Discover the Choice and Farm Fresh lines with alternatives from the Jack's range.
Although the strategy was never officially confirmed by Booker, the range has recently replaced produce and dessert lines.In January, there were 101 Jack's products available to Londis stores.
Responding to RN when asked about the rollout during Tesco's third-quarter financial results, the supermarket's chief executive, Ken Murphy, said: "We've been really pleased with the [response] from independent retailers for the Jack's brand. They really identify with the inherent quality associated with Jack's and Tesco, so it's been a success story.
"The plan is to roll it out more extensively for Booker retailers who want it, where it's appropriate and where the previous brands have lost their relevance."
However, Murphy added not all existing own-label products would be replaced. "There are some own-brand lines that have a particular niche or positioning that the Booker team will want to maintain," he said.
Commenting on the range, one retailer, who asked not to be named, said: "We've had about 100 Jack's products become available to us now. It's coming through slowly, but the RRP is very high compared with Tesco and Co-op on some products. For example, garlic bread at Tesco is £1.05 compared with £1.20 at our shop."
The rollout of the Jack's range follows Tesco confirming it was ending a trial of the brand as a symbol group in October last year. When asked why the symbol group was scrapped, Murphy said: "We wanted to concentrate on getting the model working and focus on the proposition to make sure it was getting all of our attention and focus."
In the results for the 19 weeks ending 8 January, Murphy revealed sales within Booker's retail business had risen annually by 19.5%. This was attributed to "strong availability", with the Premier, Londis and Budgens brands "performing particularly well".
Like-for-like sales across the Booker group – which also accounted for catering sales – rose annually by 17.5% during the period. Sales increased by 14.8% on a two-year like-for-like basis.
According to Murphy, absences within Booker depots driven by the surge in the Omicron variant were also low. "They're lower, and they're in even better shape than Tesco stores," he said.
Read more symbol group news