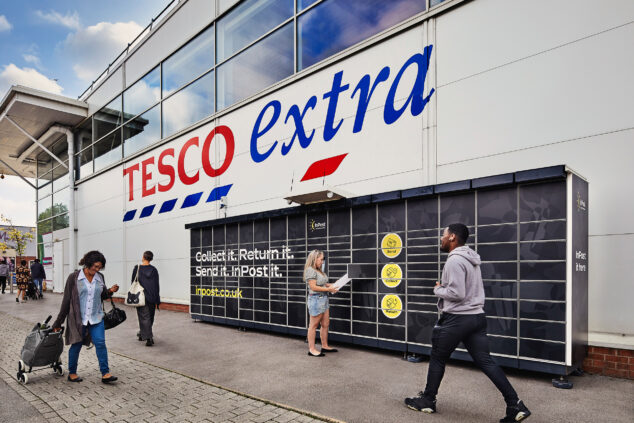 Parcel delivery and collection company InPost announced a new partnership with Tesco today, which will see InPost's automated parcel machines (APMs) deployed across all of Tesco's large-format stores by the end of November.
The parcel machines are intended to provide shoppers with an alternative way to collect online orders or send parcels, allowing shoppers to combine these errands with their regular grocery shop.
The parcel lockers are accessible 24 hours a day, seven days a week.
Head of strategic retail partnerships at Tesco, Louise Goodland, said: "We're delighted to be improving the range of services in our stores by partnering with InPost. The new partnership will enable customers to collect and send parcels alongside their weekly shop. We know our customers are always looking for ways to make their lives easier, and to save time and effort. The new lockers will help them do just that."
EXCLUSIVE: Tesco replaces PayPoint with Payzone in 460 stores
Chief Executive Officer at InPost UK, Jason Tavaria, said: "We're incredibly proud to provide Tesco shoppers across the country with the most convenient way to collect parcels and make returns. Very soon they'll also be able to enjoy our enhanced service for posting items, making it even easier to skip the queues and send parcels using lockers."
"People are always looking for new ways to access essential amenities and convenient services that fit in around their busy lives, saving them time and effort. Our lockers do just that. And by reducing the number of deliveries needed, the new lockers will reduce local traffic, helping create more sustainable, greener communities."
More than 200 "lockers" have already been installed across Tesco's store estate.
Read more Tesco news