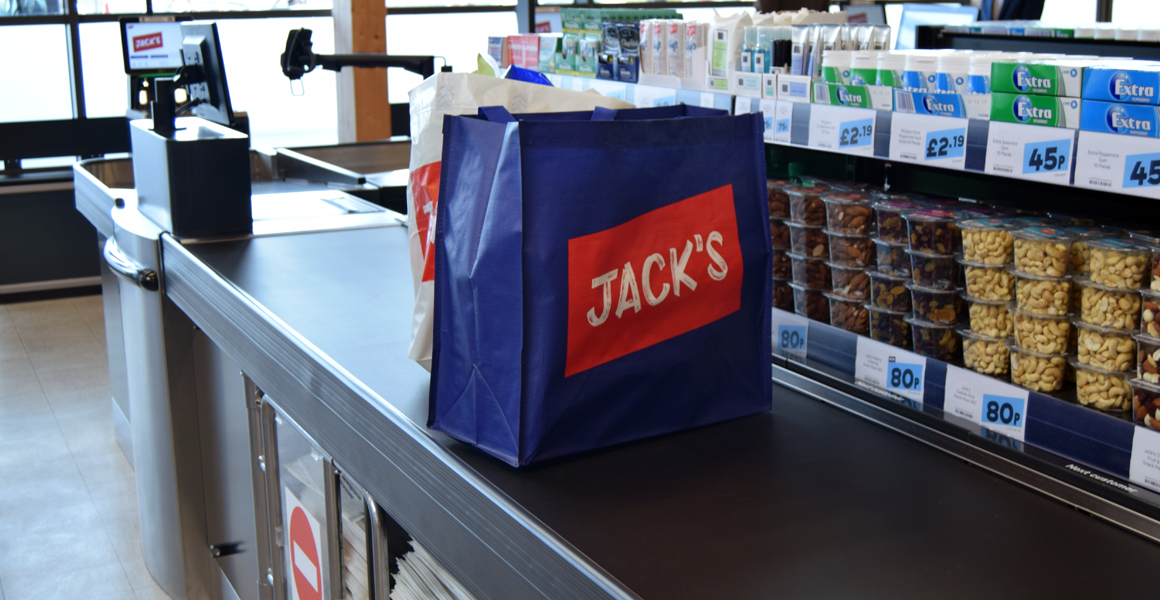 Independent shops will not be impacted by Jack's store openings, according to Tesco CEO Dave Lewis.
At the unveiling of the first Jack's in Chatteris, Cambridgeshire, RN challenged the CEO on the impact on Tesco and Booker- partnered independents.
He promised to be "respectful" and said Jack's out-of-town locations would minimise the impact on local stores.
Tesco is planning to open 10‒15 stores this year. A site in Immingham, Lincolnshire, is also open, and two more sites will open within a fortnight.
Five current Tesco stores will be converted, with the rest of the launches to take place on new sites. Suspected Jack's job adverts have been spotted in St Helens, Middlewich, Edge Hill, Rubery, Castle Bromwich and Wandsworth.
Each site of the discount chain has 2,600 lines ‒ 1,800 products will be Jack's-branded and 80% of own-brand is UK-produced. Lewis promised stores would be "the cheapest in town".
What you can learn from Jack's
Former Aldi retail director Lawrence Harvey is the head of the new Jack's chain. He said: "Whenever we have made a decision it is based on 'does it make us more simple, does it make us more efficient?'"
The approach led to wider aisles and using shelf-ready packaging to reduce restocking time, having staff aprons instead of uniforms, bare concrete floors and self-scanning apps to reduce queues.
Each store promotes 48 general merchandise lines (GM) ranging from coat hangers to cameras.
To improve the frequency of visits, GM promotions are on staggered weekly rotations while grocery promotions run for two weeks.
Lewis said brand awareness was key to making customers choose Jack's. Brand identity includes value products, British produce and its British heritage based on the life of Tesco's founder, Jack Cohen.
These three points appear throughout, in the 4,500 local door-drop leaflets, the product packaging, in-store signage and social media accounts.
Read more: How will Tesco's new discounter, Jack's, impact retailers?