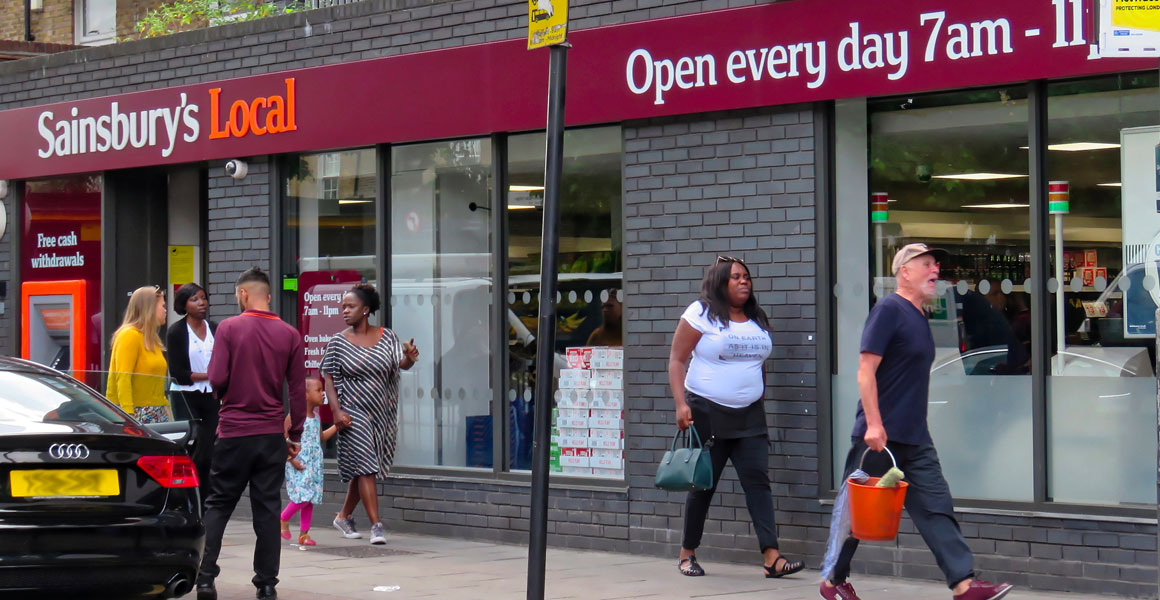 Better tailoring ranging to meet local needs has helped make Sainsbury's Local stores the best performing convenience format in the country, according to the firm's latest results.
In 2016 just 37% of its ranging was tailored based on local demographics compared to 85% in 2018. Over the same period the firm's sales per square foot increased from £25 to approximately £28.
This means the average size Sainsbury's Local (2,359 sq ft) generates £66,039 in weekly sales.
While like-for-like grocery sales across the Sainsbury's estate were down 0.2%, total grocery sales increased 0.4%. Its convenience arm provided 3.7% growth, up to £2.8bn. It also revealed a one off-cost of £46m relating to the failed Asda merger attempt.
Discussing the company's strategy now the takeover is not an option, chief executive Mike Coupe commented: "We will increase and accelerate investment in the core business, investing to improve over 400 supermarkets this year."
The company just about hit its 10 convenience store openings target for the last financial year, 60% of which were in London. Five convenience sites closed during the same period, bringing the year-end total to 820 small format stores. For the upcoming year Sainsbury's targeted a further 10 convenience store openings for the UK.
The supermarket also increased integration between its convenience chain and Argos with customers now able to collect ordered goods in 207 Sainsbury's Local stores. It also opened its first Argos store within a Sainsbury's Local convenience store at its newly acquired Ascot site.
The 10 new Sainsbury's Local stores opened last year were Winchburgh, Leeds – Wellington Place, Cambridge – Trumpington Meadow, Acton Gardens, Hackney – Clissold Quarter, Catford Station, East Finchley – High Road, Kidbrooke Village, Camden – York Way and Ascot – High Street. The five closures were in Royston, Guys Hospital – Great Maze Pond, Acton – Palmerston Road, Greenwich – Kidbrooke Park Local, Edinburgh – Corstorphine Local.
More recent news: Sainsbury's Asda merger blocked by CMA