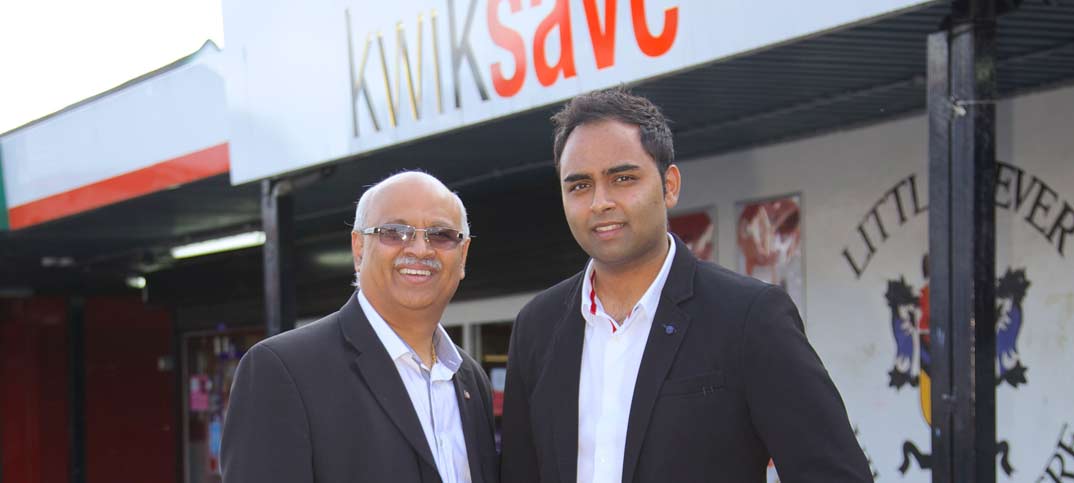 Bhavesh Parekh knows no fear. That's why he took over and brought back to life a struggling convenience store – right next to The Big 'T'. Steven Lambert reports from the front line
Taking over and revamping an underperforming convenience store is challenging enough, but doing so with a well-established Tesco Metro store sitting right next door is on another level completely.
Not that this fazed Bhavesh Parekh, who did exactly that when opening the doors of his 2,800sq ft business in Little Lever, Bolton, in June 2010.
He says: "The shop at the time was heading towards bankruptcy, and the previous owners seemed to have lost focus when Tesco opened on their doorstep.
"But I thought we could learn from their mistakes, do a good job with the shop and be competitive on the same patch as a major supermarket."
This vision started with a two year stint with a major symbol chain, before Bhavesh was approached by Costcutter in 2012 to be the first retailer to operate under the revamped Kwiksave brand.
"Costcutter asked if we wanted to be the flagship store and have been highly supportive of us ever since," says Bhavesh. "The promotions and backing we get has made us stronger."
This in turn has helped Bhavesh hold his own against his nearest multiple rival, but Tesco is upping the ante next month by closing down the Metro shop and opening a larger Extra store 500 yards down the road.
Bhavesh remains unconcerned about the plans and actually sees it as an advantage: "It seems like a weird move, because the store is eight times bigger than the Metro, but everything we've been seeing suggests people want to use smaller shops."
And he feels he is more than prepared for the move, thanks in part to a store refresh undertaken in March that saw Bhavesh introduce a Subway franchise to the business.
The 350sq ft outlet, selling hot subs and sandwiches daily, has been a hit with shoppers: "We are seeing new faces because of it and it has helped to solidify our footfall. Our weekly turnover has gone up 5% since we introduced it," says Bhavesh.
In addition, Bhavesh revamped his chilled food and drink section by introducing 14 metres of eco-friendly chillers. He says: "The outlay was a little bit more but our carbon footprint has been reduced and we'll be seeing savings on our electricity bill in the long term."
The addition of a Poundland-style aisle offering a wealth of low cost goods, focusing on pricemarked packs and promotions from Costcutter, while also shopping around at other cash and carries for eye-catching deals, has also endeared the store to cash-strapped shoppers.
Bhavesh adds that he takes his role as a responsible retailer seriously, and he has regular contact with his local PCSO team.
Costcutter asked if we wanted to be the flagship store and have been highly supportive of us ever since. The promotions and backing we get has made us stronger
He says "We have a few issues with anti-social behaviour in the area and with minors trying to buy alcohol and tobacco. We keep an up-to-date refusals log and pass on all the information we can to the police."
All these elements combined has led to a more diverse and larger range of customers choosing to shop at the Kwiksave, backed up by the fact that average basket spend has grown from £4.50 to £6 over the last year.
The next step for Bhavesh is refreshing the shop's Facebook page and "bombarding it with deals" and, while he is not planning to make any drastic changes in-store to counteract the new Tesco, he will be ensuring that his high store standards remain in place to retain his carefully won shopper loyalty.
It's a simple and winning formula that carries over to his philosophy about how to become a successful independent retailer: "Keep focused on what you can do, not just following what the multiples are up to. Be clear about what you want to achieve, and try to deliver the best store you can."
Visit my store