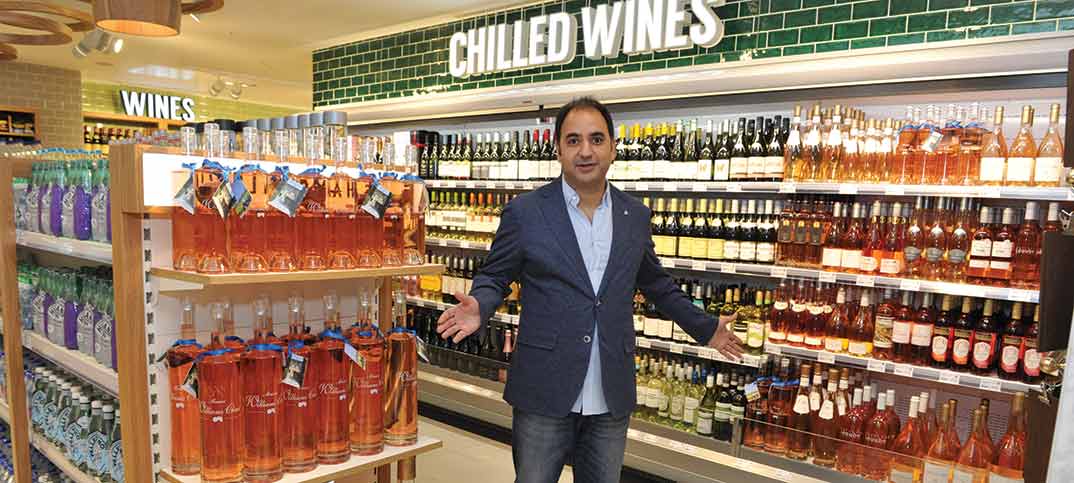 Barry and Ranjeet Chandi spent £70,000 to fit their store out with Nisa's Store of the Future 2 format. With chilled, fresh, coffee and alcohol attracting loyal locals, they are confident of a strong future for the family's store. Joe Cooper reports
Brothers Barry and Ranjeet Chandi say their Cambridgeshire Nisa village store is destined to be their store for life.
So, getting it fit for a lifetime has been a top priority ‒ but not one without its risks. The pair invested heavily in Nisa's Store of the Future 2 format to give their store a premium feel.
"We spent about £70,000 on the refit and lost about the same in sales when we were closed, so it was risky at times," says Barry. "But it has paid off. This will be the last shop we buy."
Since the refit one year ago, year-on-year sales in the store are up 30% and the average basket spend has risen from £3.90 to £5.17.
Retail runs in the blood in this family ‒ the brothers' father and uncle ran stores too. Ranjeet had several in the Bedford area before Barry quit his job as an area sales manager for Currys and the pair went into business together. As Barry says, "family comes first".
Smartening up our wine section with a new feel means we're now selling bottles at £20 rather than just the £6-£8 range
They ran the store for most of the past nine years as a Costcutter before switching to Nisa a year and a half ago. "We were having a lot of problems with Palmer & Harvey," says Barry.
"We were spending more and more time in the cash and carry. Now, with Nisa availability at 98-99% and we're barely there once a month."
The brothers jumped at the chance of a Store of the Future 2 refit. The premium feel is well suited to the wealthy village of Buckden, a tight-knit community with an older population and stay-at-home wives.
The store's floor space was expanded from 1,400sq ft to 1,800sq ft, allowing space for a bigger freezer, a coffee machine and fresh bread.
More products have been crammed in thanks to two additional rows of shelves to make the most of the height of the building. Total space has increased by about 40%, Barry says.
Chilled and fresh has been the main focus, though. "We've got four metres for our fresh fruit and vegetables and more ambient space and we're selling tons every week," Barry adds.
"The customers love it. It feels more like a Marks & Spencer than a local village corner shop. Last Christmas Eve was our busiest day ever."
The alcohol offering, too, has played a big part in the revamped store's success. The area is clearly demarcated with wooden flooring with a wide range of wines and 30 ales on offer, including ones from a local brewery.
"We used to only have people buying the £6-£8 bottles of wine but now we sell bottles for £18-£20. We sell around 100 cases of wine a week," Barry says.
The store benefits from its great location. The nearest supermarkets are 20 minutes away and the only other competition in the village is a One Stop which also has a post office.
There is an anti-supermarket vibe in Buckden and Barry says the only way a chain would get in is by buying his shop.
He and Ranjeet currently own the leasehold to the building but are seeking to acquire the freehold ‒ a move which would secure their future.
"We love being part of the community here," Barry says. "All our staff are from the area and we give food to the nursery and sponsor the football and cricket teams.
"The community value us being here and they know if we haven't got what they want we can get it in thanks to Nisa's massive range.
"In 10 years it would be nice to be able to take a bit more time off, but part of the reason the shop does well is down to the amount of time we spend here," says Barry. "We love it here."
Visit my shop