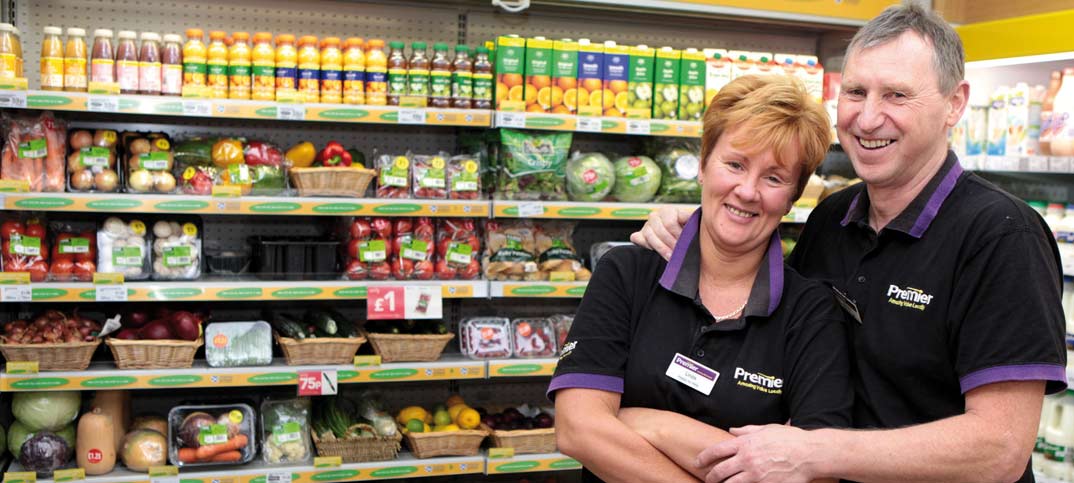 Watching your peers with the aim of adopting and adapt their good ideas is an essential part of your own retailing success. Edinburgh retailers Linda and Dennis Williams have been doing it for over 30 years. Tom Gockelen-Kozlowski reports
In just over 30 years, Edinburgh retailers Dennis and Linda Williams have scooped 30 awards for their store and say that the process of "getting out there" in the industry is one of the major secrets behind their success.
"We were originally invited to one awards ceremony a number of years ago and were so impressed with other retailers that we met," remembers Linda. "One store in particular, a Spar from the West of Scotland, swept the board that night and Dennis and I thought that we'd like to do that too."
By the time the next awards season arrived, they'd made changes in their store based on ideas they'd seen and conversations that they'd had with industry figures.
"We entered the awards, after having had a full refit, and won a string of them."
Finding time to engage with the industry means an early start for both Dennis and Linda. Arriving at the cash and carry before 7am each morning and working on the shop floor straight after without rest means that, by early afternoon, the couple are free to go to work on improving their business.
"Going to conferences, seminars and awards ceremonies puts you in touch with people who are interested in developing their businesses too. It's amazing that the ideas you can pick up and share," says Linda.
It also helps to keep their feet on the ground. "Getting out of the store and seeing other retailers makes you constantly look at what you are doing and think about what you could be doing differently – you can always improve," she says.
Highlighting the effectiveness of this approach, Linda and Dennis say their sales have grown 20% in the past 12 months and their spend with Booker is up 8.5%.
The next steps for this ever-evolving store include introducing a Cuisine de France in-store bakery as well as looking at cutting its energy bills. "We've put in energy-saving chillers and lighting – from an economic point of view it makes sense," says Linda.
Yet, with their profile raised, new ideas often come from suppliers offering them the latest innovations. "Our suppliers work closely with us – and not just at rep level.Regional managers visit the store too. We trial new lines and new concepts. We did one with Tetley tea, stocking larger formats," she says.
While she says that her customers like to think of their local shop as award-winning, the benefit of the store to locals is far greater.
The Williams strive to make their business an asset to the community.
"I feel we have a responsibility – they are our customers and we do have a duty of care to them," she says.
Getting out of the store and seeing other retailers makes you constantly look at what you are doing and think about what you could be doing differently
Part of this has been about extra focus on fruit and vegetables in store, displaying them with healthy eating point of sale supplied by the Scottish government.
"We sell sweeties and soft drinks packed with sugar. As long as we do sell the other things as well then customers have got a choice and I'm doing my duty," she says.
After organising healthy eating breakfasts at a local primary school, the couple have continued to use their time to bring this ethos of improving diets and educating customers outside the store.
"We did an event at our local Surestart scheme for mothers of children under two," says Linda. "We costed out the difference in price of making macaroni cheese compared to buying a tin of Heinz Macaroni cheese and it was quite an eye opener for them."
Now there are recipe cards positioned by the fresh food in the store and Linda, Dennis and all their staff are more than happy to take customers around the shop to find the basic ingredients they'll need to cook spaghetti bolognaise, chilli con carne or other simple recipes.
"It's another way we can be there for our customers and meet their needs."
Visit our store