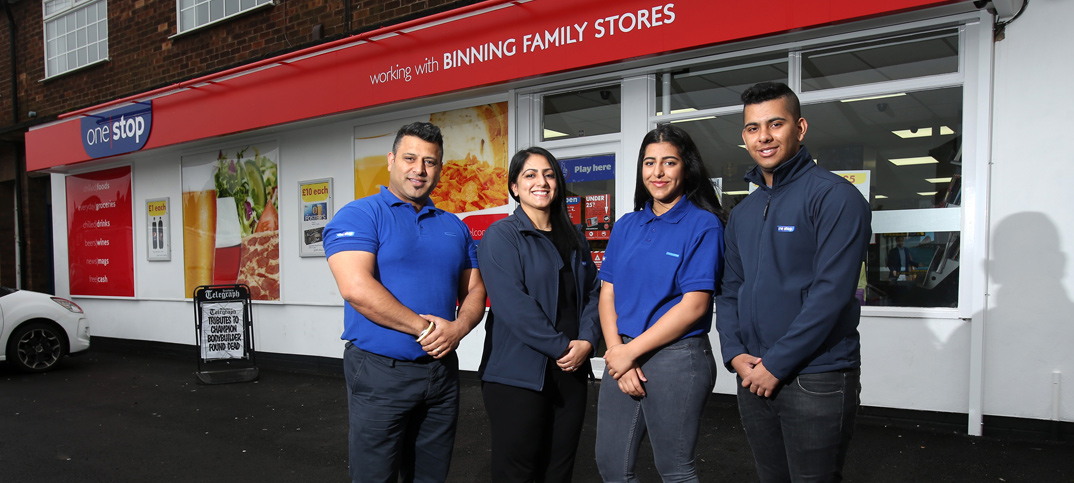 Kal and Raj Binning were running a very succesful store in Scunthorpe, but felt they could do even better. So they decided to consider a move from their existing symbol group. Enter One Stop… Steven Lambert reports
After running a profitable and highly respected convenience store in Scunthorpe for nearly two decades, Kal and Raj Binning had every reason to be proud of their achievements.
But the retailing couple still felt their 1,700sq ft business had yet to reach its full potential and could become even stronger.
Kal says: "We've had the shop for 18 years, and had been with a symbol group for the last five of them. The business definitely improved while we were under a symbol but, after a few years, we felt that we couldn't go any further with it. We wanted to take things up to the next level in terms of promotions and store standards."
So when a rep from Tesco franchise One Stop came to visit them, Kal and Raj felt this could be the opportunity they had been waiting for.
But by taking on a store model operated by one of the UK's largest multiples, were they worried they might be giving up some of their independence and control? According to the couple, in one word – no.
Raj says: "We're still an independent store and we still have our names above the door. We've been well known in the area for years and have prided ourselves on our customer service, so nothing has changed there.
"What has changed since we joined One Stop is that our store standards and product ranging have improved."
Following a six day refit – which included the installation of new shelving, chillers and an EPoS system – the shop reopened as a One Stop at the start of April. The new fascia has had an immediate effect on trade, with weekly turnover growing 25%.
One key factor in this growth has been the store's new focus on promotions and multibuy offers. Raj explains: "When we were with a symbol group we used to have gondola ends by the front till with all our promotions on, which made the area feel quite crowded.
"Under One Stop, we got rid of these and now have a few promotional displays around the till, where we're offering products like bars of chocolate at three for £1.20. We're still offering really good value for money and the shop space now looks a lot bigger because of it, which our customers have noticed."
Kal adds: "We've moved away from pricemarking and now have a lot more multibuy deals around the store.
"One thing that has surprised us has been the deals on 440ml cans of beer and cider. We used to have 500ml cans and we thought smaller packs wouldn't work, but now we have offers like four packs of Strongbow at two for £7.50, and they're flying out. We also have what's called 'local choice', where 5% of the items we stock can come from outside of One Stop's product range.
[pull_quote_right]What has changed since we joined One Stop is that our store standards and product ranging have improved[/pull_quote_right]
"So if there's a local trend for a particular product we think customers will like, we can still get it in."
Kal and Raj say they now have greater availability of products thanks to One Stop's automated replenishment system.
Kal says: "We scan the shelves daily for any potential gaps and stock shortages and upload the data to the back office computer, which is then sent directly to One Stop to amend our order.
"We get ambient and frozen deliveries three times a week and fresh bread seven days a week, and we can also add or subtract as many products as we like from our order.
"If we have any problems we can always call our business development manager, who also comes to the store every month to talk to us."
With sales and profits up after just two months since the switch, Kal and Raj say they are now looking into the possibility of buying a second store.
Kal says: "It will definitely be a One Stop. I don't think we could ever go back now."
Visit our store