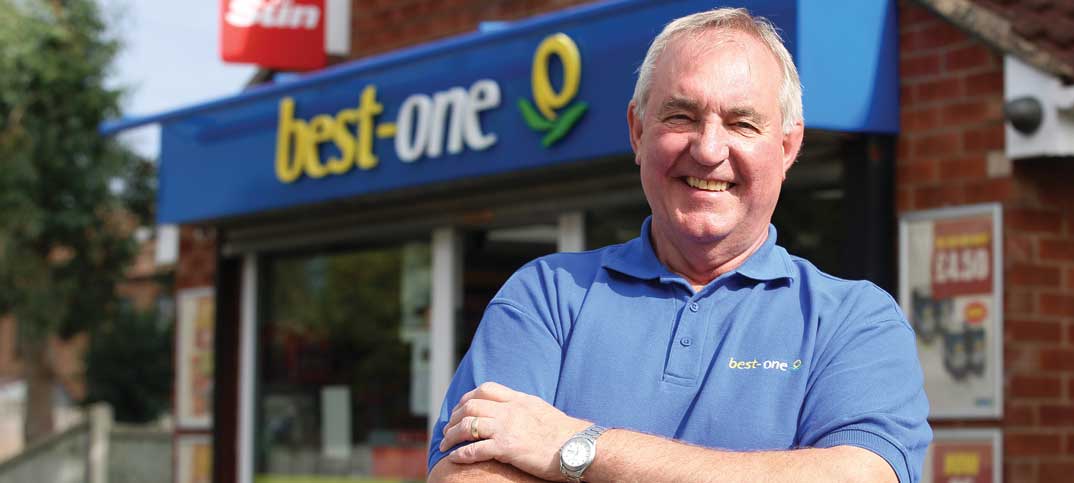 Size isn't everything, according to David and Maureen Ramsey. Their West Yorkshire store may fill a bijou 600sq ft, but it's what they do with it that counts.
Steven Lambert
reports.
Despite their convenience store standing at a relatively small 600sq ft, David and Maureen Ramsey have managed to squeeze the best performance out of every inch of their business.
Since taking over the store in the town of Knottingley in West Yorkshire two years ago, the couple have grown weekly turnover from £3,000 to £15,000 by offering unique services and great deals to shoppers.
David says: "We get next to no passing trade – all of the business we do comes from repeat custom, so it's important that we listen to what local people want."
With this in mind, every element of Best-one Byram Park Stores is geared to towards meeting the needs of nearby residents, whether they are children or senior citizens.
David gives the example of the store's 'children's bank', which allows youngsters to save up spare pennies in the store and use them when they want.
He says: "We have 46 children signed up to it, and we have polystyrene cups on the counter with their name on where we keep their change. We also often have parents calling up asking if we can add a couple of pounds in for their children as well."
More often than not, this money is spent on the store's popular SnowShock slush machine, a big draw to the business for shoppers of all ages, according to David.
Elsewhere, David has been catering for the growing popularity of fresh and chilled food by increasing his range of pre-packed sandwiches, fresh meat and salads. "We used to spend £300 a week on fresh food and would always worry about the wastage," he says.
"Now we spend £800 a week and make sure the chillers are constantly topped up and look full. If you have gaps in your fridge and it looks messy, chances are you're not going to sell many products."
David is now looking to grow sales further with an aggressive promotional leaflet drive in the run-up to Christmas. He says: "We're working with Royal Mail to increase our leaflet drops from 850 houses to 2,200 in October, November and December.
"We'll also be running other incentives such as offering free home news delivery for a month off the back of it."
And with the holiday season just around the corner, many shoppers will also be taking advantage of the store's Hermes parcel service, as well as its offer of full sale or return on alcohol products.
David explains: "If we have people buying extra beer or wine for birthdays and parties, we will offer them a refund for anything they haven't drunk and have returned to the store. I'm now looking to take this further by getting in wine and pint glasses to rent out to customers."
Living in such as close-knit community, David has also endeared himself to residents by acting as treasurer for the local sports and social club, helping to turn £28,000 worth of debt at the facility into £34,000 profit.
We're always looking for new ideas, which is why we've been supportive of both the IAA and the Local Shop Summit, where we can get advice from a number of companies"
"We also support the local rugby teams and we always have charity collection boxes on our front counter," he says.
It is just another one of the dozens of ways in which David, Maureen and their staff make the most of the space and location afforded to them.
"Our motto is 'never rest on your laurels', and we're always reading the trade press for new ideas on how to push the business forward," says David. "You've also got to have friendliness and cleanliness. Our job is to make sure that customers come into our store and leave feeling better about their day."
Visit my store