33-35 Eldred Drive, Orpington, Kent, BR5 4PE
Sweet success
When the opportunity arose for Anita Nye and her business partners, Raju Patel and Kai Nye, to buy the shop next to their Premier Eldred Drive store in Orpington, Kent, they jumped at the chance and opened Sweet News Orpington alongside it.
"The shop and post office was run down before and barely open," reveals Anita. "If people are going elsewhere for their post, they'll do everything else there as well – it was affecting the whole parade of shops. We took a chance, and so far it's paying off for us."
They're running the new Sweet News store completely independently, and looking to make a clear distinction between the two shops, the Premier serving as a convenience store, while Sweet News is a newsagent and post office.
"We took over in November, and started the refit just after Christmas 2019," explains Anita. The new-look store then opened its doors in February. Sales are already up, bolstered by a broad range of products that includes an extensive selection of confectionery, popcorn, stationery and toys.

"The post office sales have increased by 70% since we took over," reveals Raju.
They've put a number of personal touches in the store, to give it character, and also highlight to customers what they can offer.
"We've put flags up next to the post office counter," explains Anita.
"It gets people talking and reminds them that we do a currency exchange service. We're also planning to put in a book exchange – we've ordered a double-sided book case, shoppers will be able to bring in old books and swap them."
Although Anita and the team are happy with the new store, they also learnt some valuable lessons in the refit.
"There were some delays and we ended up opening later than planned," says Anita. "It was a learning curve – I'd advise any retailer doing a project like this to shop around, and use forums or WhatsApp groups with other retailers to ask for recommendations."
What Sweet News Orpington does well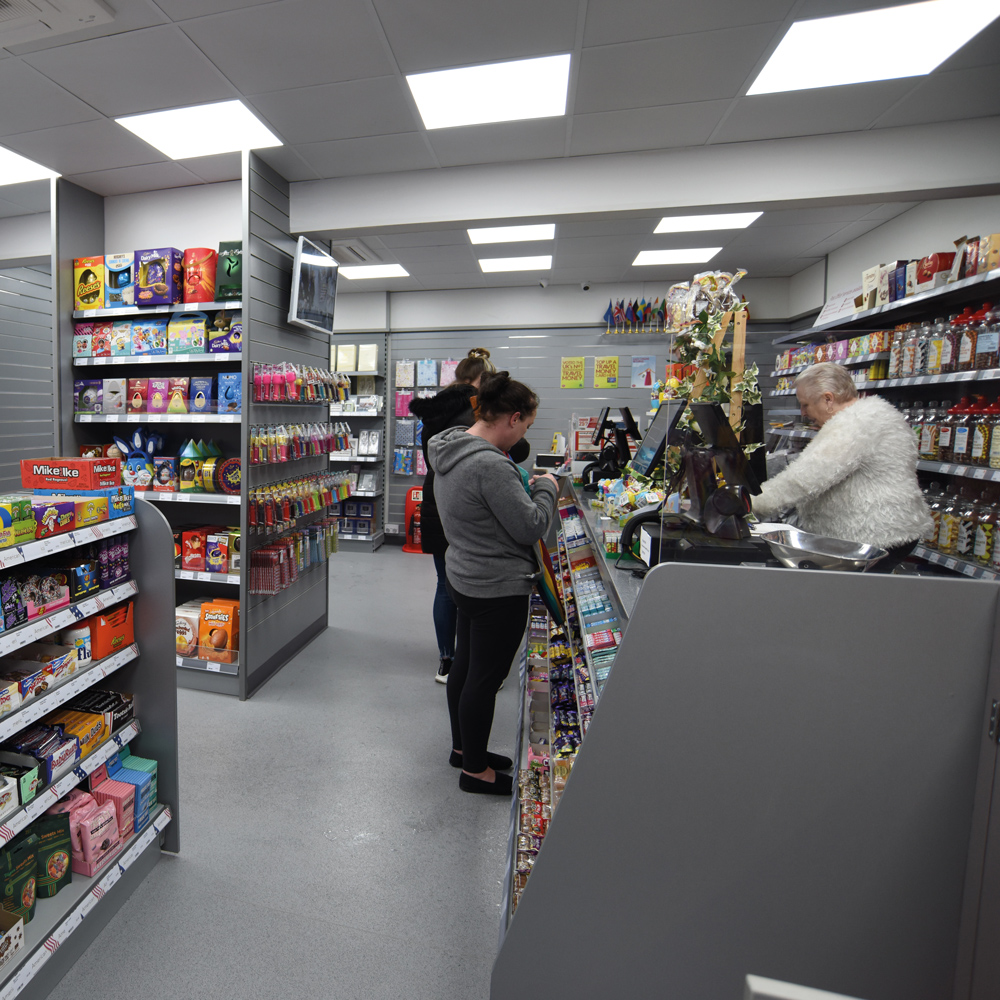 One of Anita's biggest strengths is her dedication to retailing responsibly. In the Eldred Drive Convenience Store, she launched the Snack Smart Club loyalty scheme to encourage children to buy more fruit and vegetables. Confectionery is a major part of Sweet News, but this sense of responsibility has remained.
"It's about finding the right balance," she explains.
"For example, our slush includes two sugar-free flavours. At the front of the store we have gluten-free, dairy-free and sugar-free chocolate bars. There's nothing worse than a child coming in and they can't have the sweets because they don't match their diet."
These different dietary options are reflected throughout the store. "At the end of the day, kids are going to want sweets, but we want to make sure there are healthier alternatives available so parents can make the choice," she adds.
The challenges I face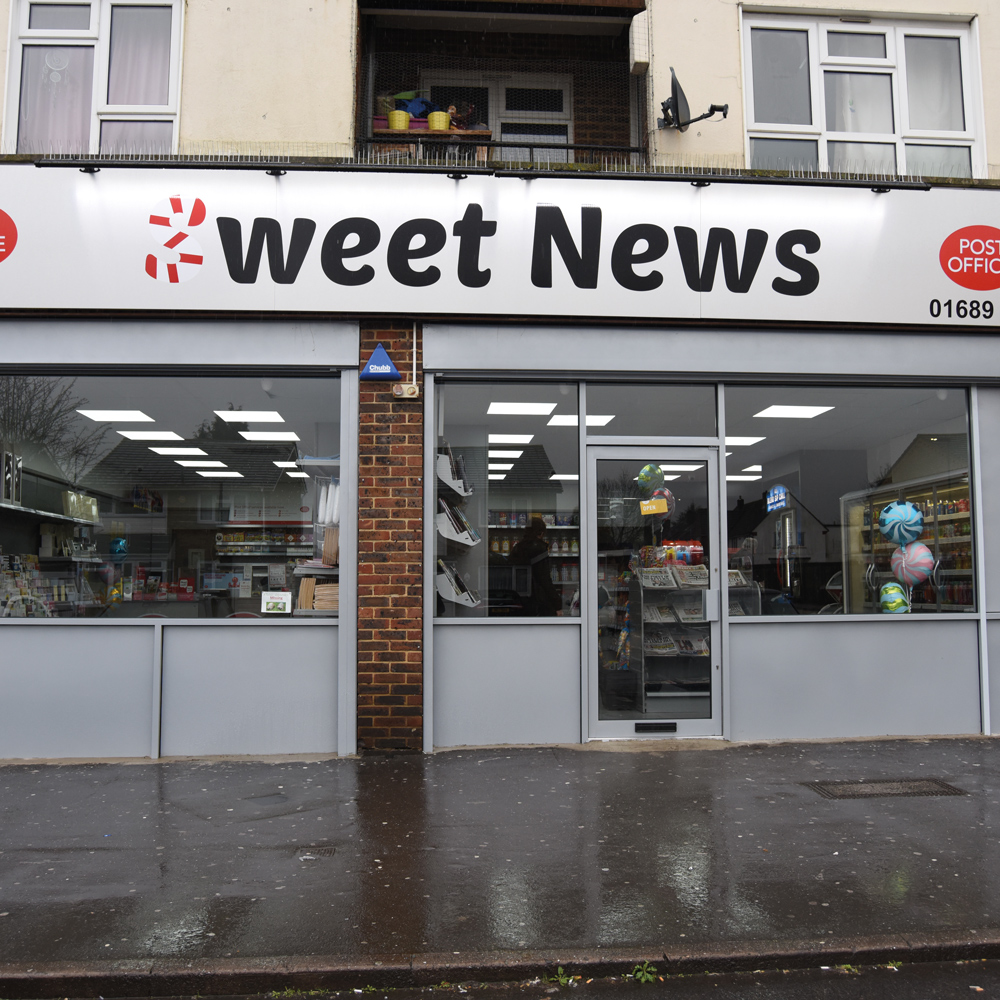 With two stores right next to each other, a big challenge for Anita is making sure both shops have a point of difference and don't cannibalise each other's business. The solution comes in creating a clear separation in what the shops sell.
"We took the unusual step of taking all small bags of crisps from the convenience store and stocking them in here," she explains. "The convenience store now just stocks £1 bags, sharing bags and multipacks.
"As far as I'm aware, we also haven't doubled-up on any sweets between the two shops. For instance, the convenience store does £1 price-marked bags of Haribo, while here it's more about pick-and-mix," Anita continues.
"Next door in the Premier we have a Tango Ice Blast machine, whereas here we have F'real. We try to cover everything across the two stores, otherwise there'd be no point in having them separate."
Changes and their impact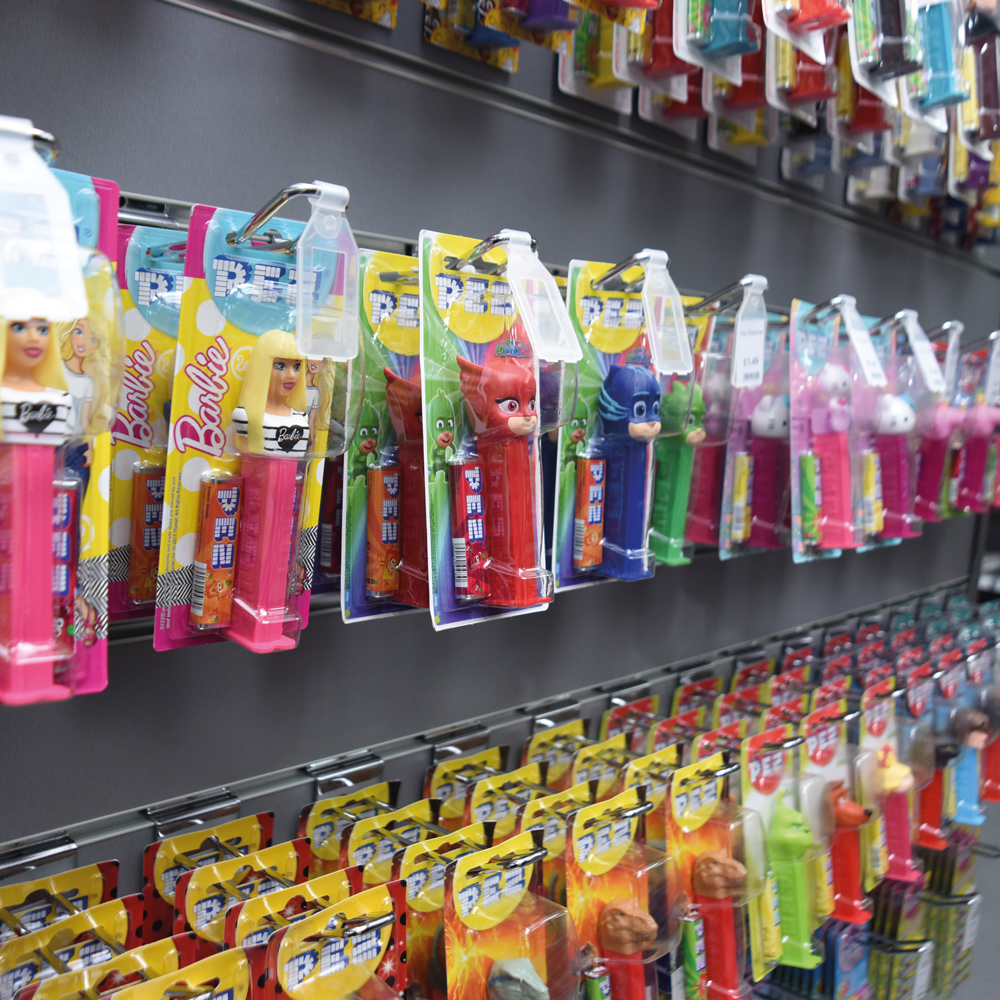 "We took over the store in November, but we didn't want to do the refit until after the Christmas period," says Anita.
"Since then, we've already increased sales. Before the refit we weren't selling anything that was making us much margin – it was just low-margin things such as newspapers, PayPoint and the post office. Now we have more lines that are making us money."
Central to this is building a strong range that stands out in the local area. "We have a F'Real machine, and we're the only one in the area," says Anita. "When customers come in here to buy it, it's not just one they're buying, and the margin is good at 35%."
Other stand-out areas for Sweet News Orpington include ranges of US confectionery, stationery, a selection of gift cards and a Pez wall.
"Recently we've been stocking ornamental flowers, we took a risk on them and they've ended up selling well," she explains
---
Find Sweet News Orpington
Read more Store Profiles