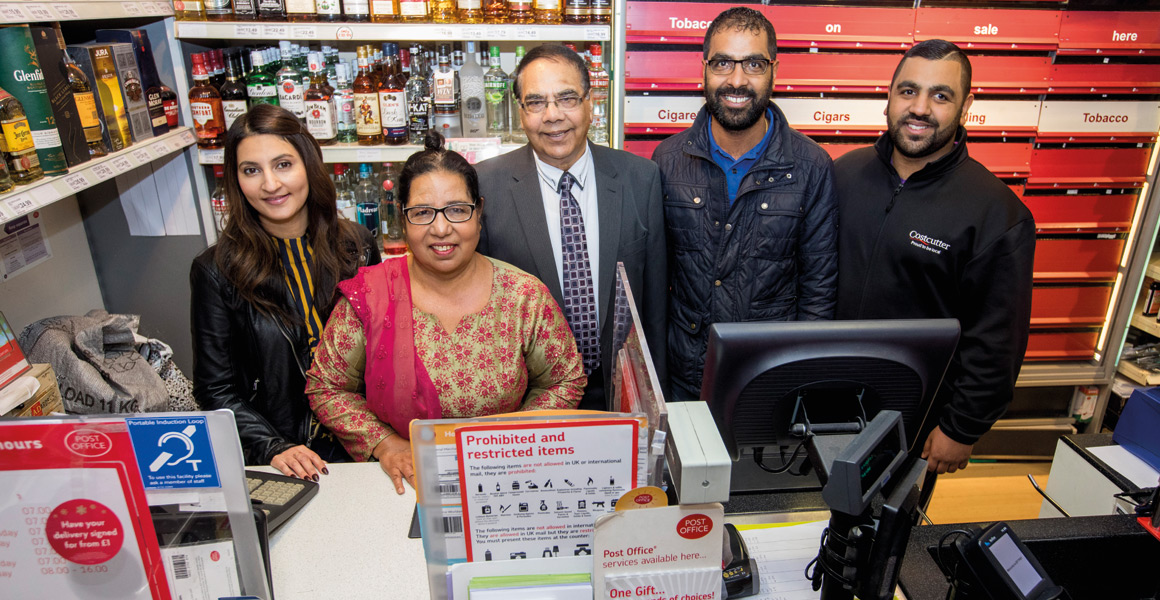 The changing nature of convenience is a challenge facing store owners up and down the country, but one which is perfectly exemplified by the experience of Scottish retailer Shabaz Ali and his Falkirk Costcutter store.
Situated on a busy main road, half way between Edinburgh and Stirling, Shabaz's post office, lottery and convenience ranges have long satisfied the community's residential and school-age population. But as he looks to grow profits, Shabaz has taken advantage of the growing potential of an as-yet-untapped customer base – commuters.
"I've seen a difference in the past year. Passing trade has increased and we've had to rethink our market," says Shabaz, who adds there has been a marked increase in commuters cutting through from the M9 motorway plus added passing trade from workmen and tourists attraction, the Kelpies.
That the store is only 1,200sq ft in size has been a challenge for the business since it was opened 33 years ago by his father, then recently arrived from Pakistan.
Adapting and adding ranges in an already comprehensively stocked shop (there is even a haberdashery department for emergency repairs) was therefore a challenge that Shabaz and his two brothers – Shazad and Adnan – were both ready for and relished.
In the past year, the store has gained a fresh bean-to-cup coffee machine from Essential, a hot dog maker, a microwave for burgers and a slush machine, all to increase his food to go offering.
"I sell hot dogs and hot drinks from 6.30am and as I'm selling my coffee at £1.25 and £1.75, I'm offering motorists and workmen a really competitive price. The feedback I'm getting on the quality is great. My slush machine has been surprisingly popular with adults. Some even use it as a hangover cure."
He also provides a small selection of meats supplied by a local craft butcher Gleddoch Family Butchers. Similarly, breakfast items such as Scottish Lorne sausage are sourced from WM Holleran & Sons, a butcher based in nearby Linlithgow.
Shabaz has even started buying fresh fruit and vegetables directly from Edinburgh-based wholesalers Total Produce.
Add to these modern convenience ranges the family's regular offerings of newspapers and magazines, household, DIY, a pound zone, greeting cards and stationery and it is impressive how spacious the store feels. Part of the reason is the standards Shabaz has worked with Costcutter on maintaining.
"We joined Costcutter eight years ago and since then we've revamped the store and added to it. We also put a cash machine and a Post Office Local in," he says.
With the business undergoing a major refit a year after joining the symbol group, the family have since worked to ensure every inch of the store' is working as hard as possible.
"I keep on top of things. Every month we look at a different part of the shop, strip all the shelves, clean them down and put them back," he says. "We've always got to be ahead."
Any dead stock does not last long. The hard work has paid off and, although a nearby Tesco superstore initially took some trade from him, he has managed to claw it back by constantly tweaking his store.
The store's approach was celebrated recently when the business won Best Independent Retailer at the Stirling and Falkirk business awards.
Yet, although it means a lot to the Ali family to be recognised by the business community, Shabaz knows the real judges who matter are his customers. And with a need to maintain prices, while bringing in new ranges, this is a panel that is getting harder than ever to please.
"Customers don't shop with you because you're convenient. If we can't deliver what they want at the price they want, we know our customers will shop around."
Find my store