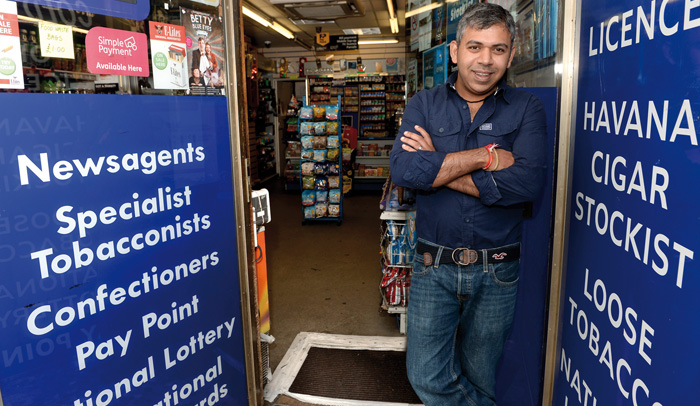 Offering a wide range of services while building strong customer relationships has enabled retailer Dipesh Tanna to compete with the large number of convenience stores springing up around his Colchester newsagents. Steven Lambert reports
With a huge rise in competition from all sides around his two stores in Colchester town centre, newsagent Dipesh Tanna has made of point of offering a point of difference to keep shoppers coming through the door.
As he says: "If you can't find a niche nowadays as an independent retailer on a busy high street, then you're not going to last very long."
Since leaving his job at a logistics firm nine years ago, Dipesh quickly built up a small retail estate counting one convenience store and four newsagents. Today, he splits his time between two 300sq ft businesses, NC News and Claydons Newsagents, around a five minute walk apart from one another.