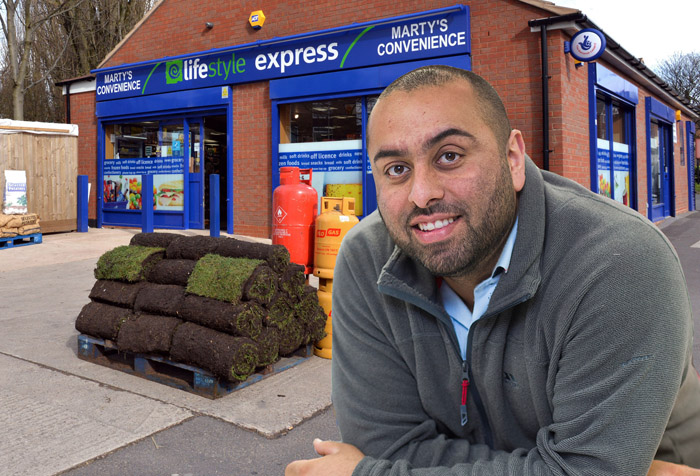 Roll your own takes on a different meaning for Harvinder Singh Thiara – his Lifestyle Express is growing profits with a grassroots garden favourite, alongside other c-store staples. Steven Lambert reports
Harvinder Singh Thiara, better known as Marty to his customers, can certainly attest to the old adage 'the grass is greener on the other side'.
Since moving his Lifestyle Express convenience store into another property 100 yards away from his old site, the retailer has been growing his sales and attracting passing trade with a number of unique products, including fresh rolls of turf.
Marty explains: "About 30 years ago, the site we're on now used to be a busy garden centre. Soon after we moved here in September, we had a visit from the son of the man who used to run the centre.