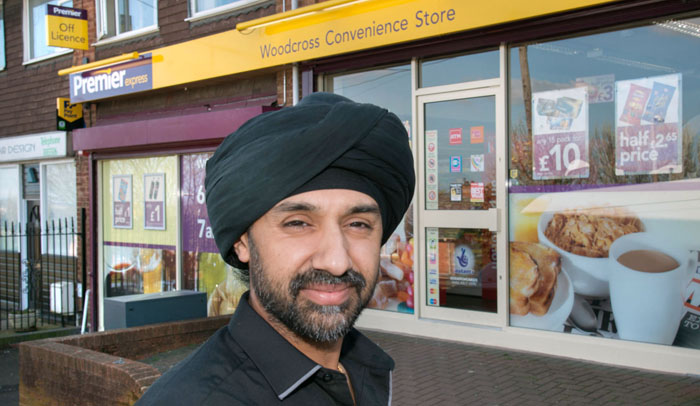 By focusing on offering good value and catering to a solid customer base with his great range of stock, Serge Khunkhun has been able to grow his Wolverhampton business into a successful symbol store with a promising future. Andrew Lowry reports
Confidence and ambition aren't qualities Serge Khunkhun lacks. After more than a decade in insurance, he made the unconventional move from a high-level sales role to convenience retail.
"I wanted something totally fresh, a completely new approach," he says, "and I thought retail would offer both a lifestyle that I wanted and an area where I could innovate and be creative. I don't see it as just running a corner shop, I see it as running a business with vision.
"I came to retail without any background in it, you get a lot of second generation retailers and first generation retailers struggling to pass on their business to a second generation that doesn't want it, but I'm not a part of that. It's not a dowdy old-fashioned store – there's lots of room for fresh approaches."