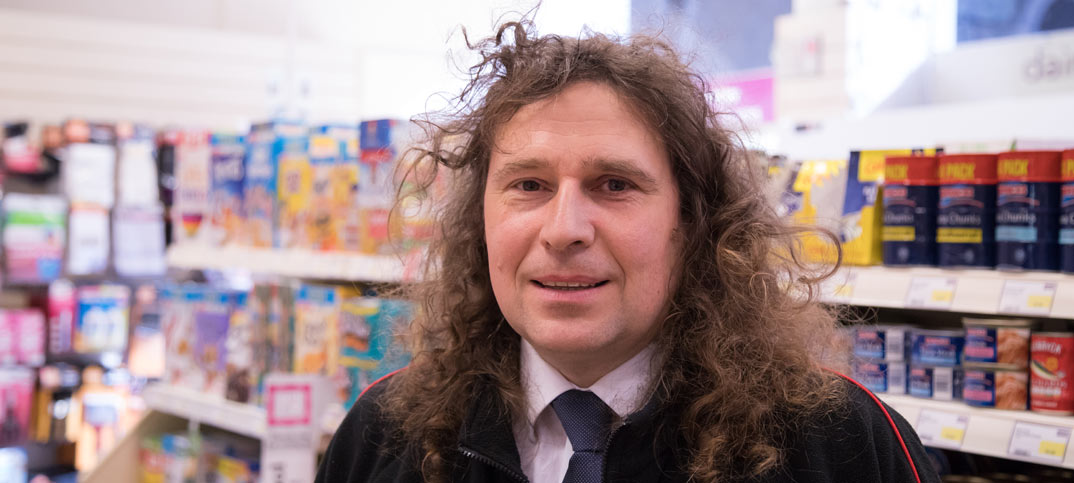 Before 2013, Vince Malone lived in London and worked for a car company. Then he and his wife decided they wanted to take it easier. So they moved to the Welsh seaside town of Tenby, where the local post office was on the brink of shutting down.
"I thought that would be a travesty and was very vocal about it," Vince recalls. "Then I thought: if I'm going to moan, I should do something about it. So we became accidental postmasters."
Before re-opening, Vince decided to add a small convenience range into the 900sq ft space. At first, business was driven by the post office. But over time, the balance began to shift, and the shop started bringing in new customers who were also using the post office. "So there's a symbiotic relationship between the two," Vince observes.
Since opening, Tenby Post Office has seen double-digit growth in postal services and – between November 2015 and November 2016 – a 14% growth in convenience food sales, bringing weekly turnover to £3,500, though this more than doubles during the summer peak. This despite the fact a Co-op and a Savers pharmacy have both opened within a quarter of a mile of the store.
So how has Vince – with no previous retail experience and only a long-neglected post office to work with – managed to make his business such a success?
"One of the first things I wanted to get across to people was the price message," he says.
"People get used to paying extra for convenience, but I wanted to show they could also find value in our store. So we've got lots of pricemarked products, including a range of £1 products that we recently introduced. Then we make up the margins elsewhere, on volume of sales and local produce."
Local produce has proven invaluable in terms of getting the store better known in the local area. "We get milk delivered to us from a local farm and sell two pints for £1," says Vince. "We make a tiny profit, but it's about getting people into the building."
He also replaced his range of £1 Peter's pasties with locally-sourced Welsh pasties for £2.65 each.
"But we found we couldn't just put them on the shelf, we had to actively promote them. A garage down the road stocks them but hardly sells any. So we did a big Facebook campaign, talking about the company that makes them – for example, one of our customers noticed that his two steak pasties looked different, and it turned out they were made by two people, who each had their own crimping style. So we highlighted that on Facebook and our sales shot up. It's all about backstory."
Finally, Vince has taken advantage of his store's seaside setting.
"It's a totally different pace of life in rural areas. Lots of local businesses don't accept cards. So we've gone in the opposite direction – we take cards, contactless, Apple Pay and Android Pay. It sets us apart. People notice it."
Vince also capitalises on the swells of visitors that arrive in the summer, when the town's population is flooded with 60,000 sand and sun-seeking tourists.
"We've built up relationships with local campsites and B&Bs, so when they're talking to their guests, we're the first place they recommend. We also do leaflet drops and advertise on the back page of the local paper. Tourists often pick it up to see what's going on in the town."
Vince realises that any hopes for a quieter, easier life have, for the time being, been put to the back of the shelf.
"I've had to accept that, in this business, you're never finished," he says. "You have a vision of where you want to get to – then by the time you get there, the market has changed, what people want has changed, and you've got to readjust. It keeps you on your toes."
Visit my store